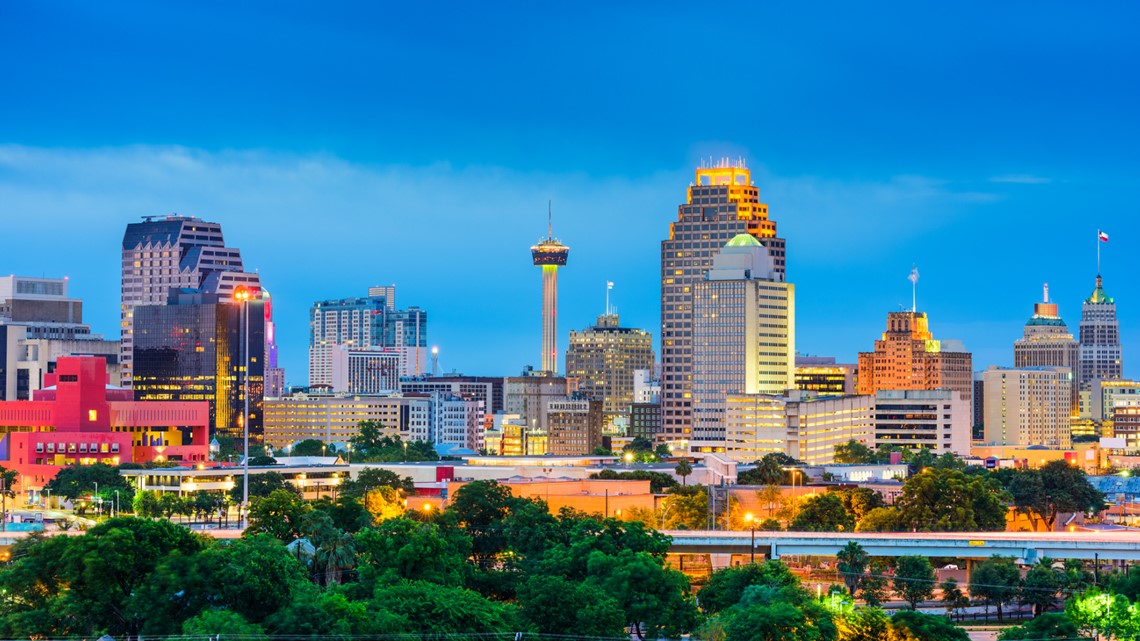 SAN ANTONIO — An organization focused on the economic development of downtown San Antonio will official launch its "Downtown Tomorrow Strategy" at a news conference Tuesday morning.
Centro San Antonio (Centro) is hosting the 2023 State of Downtown event to make the big announcement.
Organizers say the strategy will take data collected on the downtown area and turn it into opportunities to improve downtown and engage community members. The core areas of the strategy include clean + safe, mobility, resident life, economic prosperity, arts, culture & entertainment, as well as overviews of catalytic projects such as the UTSA Downtown Campus, Hemisfair, Alamo Plaza, and Scobey Development.
"It not only establishes a vision for the future, but the theory and priorities for achieving it. We invite the community to join together in pursuit of that vision we have all created," said Matt Brown, Centro CEO.
The event will include downtown residents, employees, business-owners and city leaders.
"This strategy sets an ambitious vision for our Center City, with concrete action and built-in community participation," said Trish DeBerry, Centro Board Chair. "I invite everyone to come participate in downtown's future."
A resource fair will follow the news conference Tuesday.
Original News Source

Running For Office? Conservative Campaign Management – Election Day Strategies!