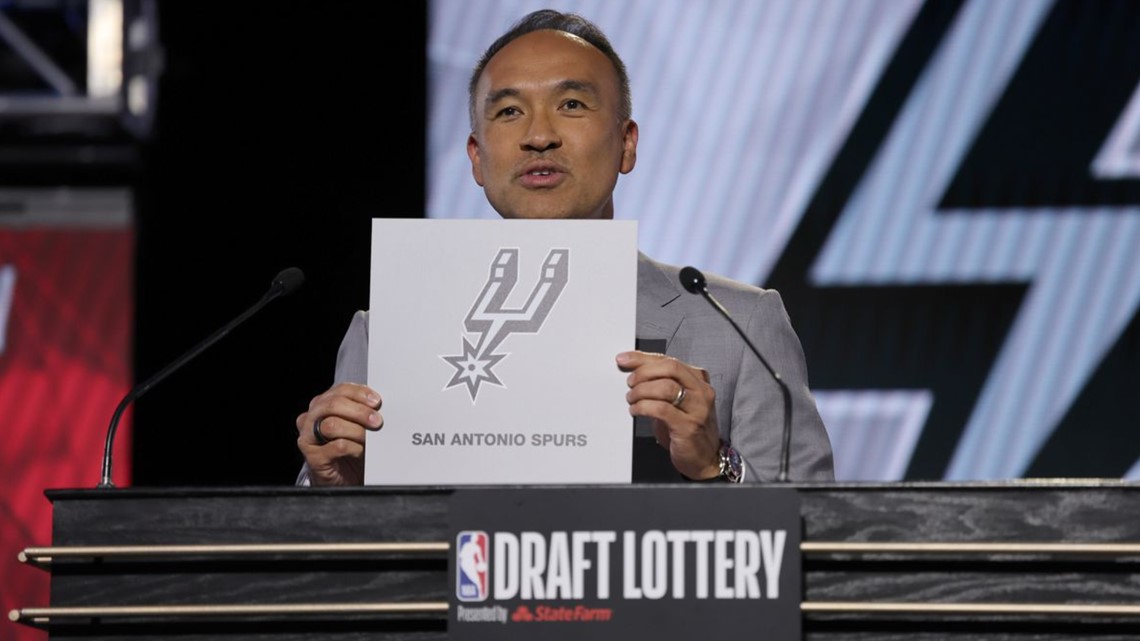 If the Spurs win, you win if you are at The Roo Pub.
SAN ANTONIO — All Silver and Black fans will be glued to their television Tuesday night as the 2023 NBA Draft Lottery will determine which team will land the No. 1 spot in the upcoming NBA Draft.
The Spurs own a 14% chance of winning it all along with the Pistons and Rockets.
And should the Spurs be announced the winners of the 2023 Draft Lottery so will everyone at San Antonio's "The Roo Pub" be walking away winners.
The popular restaurant and bar announced that if the Spurs win the lottery tonight, every open tab will be covered.
You heard that right: The Roo Pub will pick up open tabs if the Spurs win the No. 1 spot.
"If the Spurs draw the #1 pick, every open tab before the announcement will be on us! This is not including gratuity. This is a deal you don't want to miss! See you at the Roo," announced the restaurant.
The Spurs will have one of the highest odds to land the No. 1 spot however if they fall short of the top spot, then that tab won't be covered. So spend wisely!
Here are the Spurs' odds at the Draft Lottery in case you want to press your luck at running up a high tab at The Roo:
No. 1 – 14%
No. 2 – 13%
No. 3 – 12%
No. 4 – 11%
No. 5 – 14%
No. 6 – 26%
No. 7 – 7%
Overall, the Spurs have 52% odds at landing in the top-four spots in the Draft Lottery.
Should the Spurs win it all, the franchise will be in line to draft the big prize: Victor Wembanyama.
It will be an exciting night and Spurs fans will be praying to the basketball gods that the Spurs are announced at the No. 1 spot.
So head out to The Roo Pub, bring your good luck charms, spend wisely, and hope that the Roo will be covering your tab.
Original News Source

Click here for San Antonio HOA Management