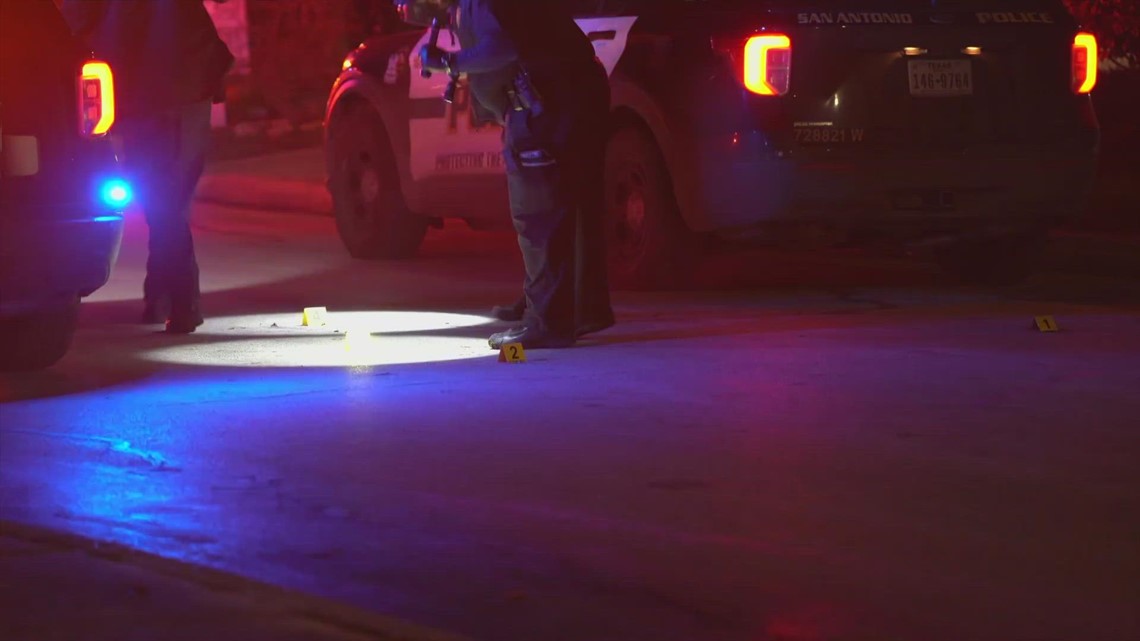 The suspect left but later returned with a gun. Another fight led to the victim getting shot, police say.
SAN ANTONIO — A family fight lead to a man being shot twice on the city's west side Friday morning, authorities say.
San Antonio Police responded to Villa Del Sol near Highway 90 for the shooting, when they arrived on scene they found the victim with gunshot wounds.
The sergeant on scene says the suspect and victim lived together, but right now they are still working on trying to figure out how the two men were related
SAPD says the two men got into some sort of argument earlier in the day. One of them left and later returned with a gun.
Police say the suspect, who's said to be in his 20s, met the victim in the front yard where they continued fighting.
At some point, the suspect shot the victim twice — once in the leg and once in the stomach.
After the shooting, police say the suspect drove off.
The victim was taken to the hospital and is in stable condition, and the police are currently searching for the suspect.