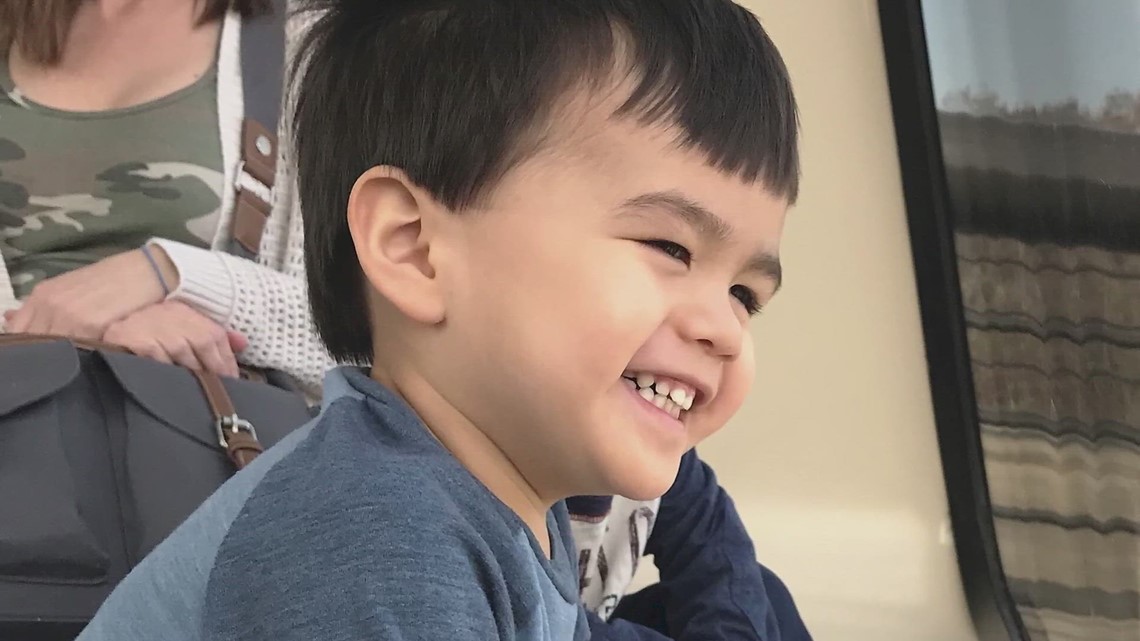 "We never thought our children were somewhere that had no safety standards," April Chang said.
SAN ANTONIO — Five years after her son drowned at a swim school, a San Antonio mom will push Texas lawmakers to regulate aquatic instruction centers.
In 2018, Mitchell Chang drowned during a parents' night-out event at the Love to Swim School in Stone Oak. He was three-years-old.
"I don't want him to be remembered as the kid at the bottom of the swimming pool, but unfortunately – to save lives – that's what we have to do," said April Chang, Mitchell's mother.
Chang contends instructors at the school did not have the resources to rescue her child. She'll lobby lawmakers to pass a bill named in her son's honor.
Among other things, the measure would require swim schools to keep automated external defibrillators on-site. Swim instructors would also have to be certified in CPR.
The bill aims to regulate an industry that is not currently subject to state oversight.
"We never thought our children were somewhere that had no safety standards," Chang said. "These are children in an inherently dangerous environment."
Chang pushed lawmakers to pass a similar measure in 2021, but says the legislative clock expired before the proposal garnered support it needed to pass.
With small tweaks and more time, Chang is optimistic the bill will become law.
"We're asking for something that's already being done at some places, so we know it's achievable," she said.
The bill faces its first legislative hurdle in a House committee on Wednesday.
Original News Source

Running For Office? Conservative Campaign Management – Election Day Strategies!