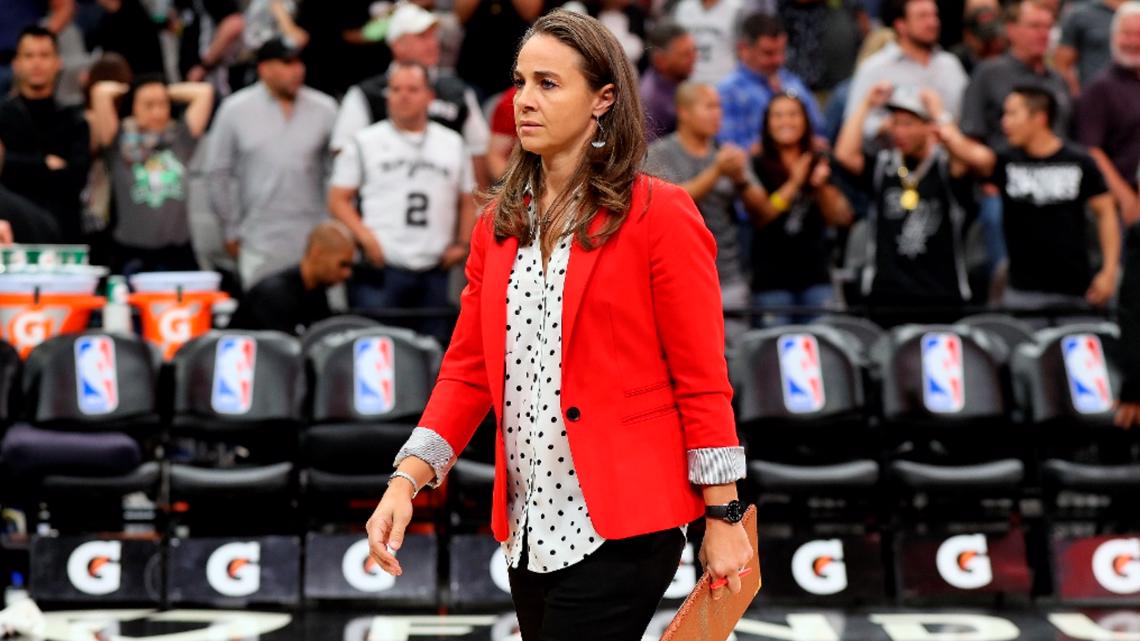 "I'll take my little lump on the chin and keep it moving," the former Spurs assistant coach said.
According to the WNBA, the violation is linked to comments Hammon made about player Dearica Hamby's pregnancy.
"We are also disheartened by the violation of our Respect in the Workplace policies and remain committed to ensuring that enhanced training is conducted and standards are followed all across the WNBA," the league said in a statement.
Hammon responded to the suspension by denying any bullying behavior, but she said she accepted the WNBA's punishment.
"I'll take my little lump on the chin and keep it moving," Hammon said. "We're bigger than this. It's just not who the Aces are. It's not who I am. And so, yeah, everybody's disappointed in the situation, but at the end of the day, we know who we are, and so we go to sleep every night in that truth."
The Aces responded to the WNBA's actions by defending Hammon, calling her a "caring human being," and stating that the WNBA was incorrect in its final assessment.
"The WNBA's determinations about Becky Hammon are inconsistent with what we know and love about her," the Aces stated. "Becky is a caring human being who forges close personal relationships with her players."
In addition, the WNBA rescinded the Aces' 2025 first-round pick for violating league rules regarding impermissible player benefits in connection with Hamby's player contract.
The WNBA Union also responded to the league's punishment of Hammon and the Aces, saying it was not severe enough.
Hammon became the Aces' coach in 2022 and guided the team to the 2022 WNBA title. She was named Coach of the Year in the same season.
She was with the Spurs coaching staff from 2014 to 2022.
Twitter: @KENS5, @JeffGSpursZone
Original News Source

Click here for San Antonio HOA Management