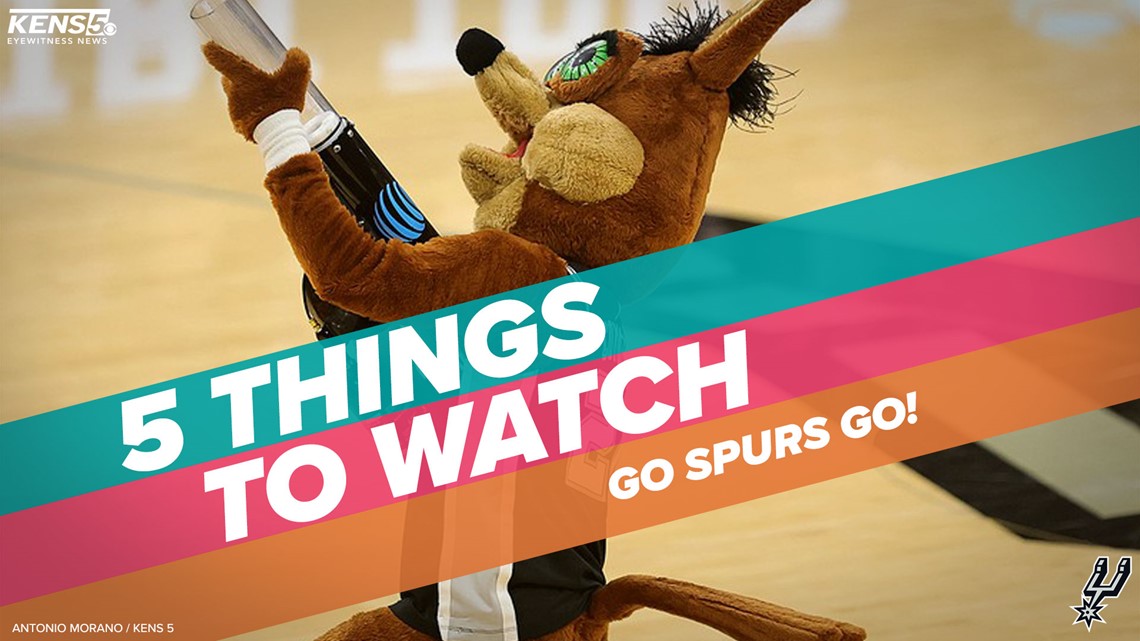 SAN ANTONIO — The San Antonio Spurs (16-49) host the West-leading Denver Nuggets (46-20) tonight to start a six-game home stand. San Antonio is on a two-game losing skid while the Nuggets lost their previous matchup.
Denver came out like they were annoyed about their previous loss and ran out to an early lead. Jeremy Sochan, hair looking like a grape snow cone, finished three creative layups inside.
Devin Vassell hit that spinning stepback Penny Hardaway popularized, and Keldon Johnson got to the cup for a finger roll.
San Antonio coughed the ball up far too much, and Denver built a 14-point lead. Sochan drove in pick and roll and swished a pull-up jumper while fading. Keldon lost control on a drive, but Doug McDermott picked it up and crammed it home.
Tre Jones drove and flipped it in through a foul, then Keldon drove for an and-1 as well. McBuckets hit a three, but Nikola Jokic just kept showing why he's probably going to be the MVP for the third year in a row. San Antonio trailed 38-26 after one.
Keita Bates-Diop grabbed an offensive board and popped it in. McDermott drove to the rack for a layup, then got fouled on an attempt from deep. He missed his next layup, but Zach Collins cleaned up the glass and cut Denver's lead to 7, forcing a timeout.
The Spurs are coming off a home loss versus the Rockets, 142-110.
Keita Bates-Diop had 17 points and one rebound to lead the team while Charles Bassey added 14 points. Devonte Graham finished with 14 points and two rebounds while Devin Vassell recorded 13 points in the loss.
The Spurs were without Jeremy Sochan, Romeo Langford, Doug McDermott, Tre Jones, and Zach Collins due to injuries.
"The Rockets drove the ball. They were just really aggressive. Had us on our heels all night long," Gregg Popovich said. "I thought Houston is a really good, physical, strong team. They're energetic. They're aggressive. They deserve to win the game."
The Spurs will be in their Icon Edition jerseys today.
1. The Spurs have lost two straight versus the Denver Nuggets.
2. Sharing is not caring. The Spurs are 1-30 when recording fewer assists than their opponent this season.
3. Where's the defense? The Spurs are allowing 121.0 points per game in their last three games.
4. The Nuggets have recorded more assists than their opponents in five straight games.
5. Look out Spurs! The Nuggets are 25-9 versus teams with a below .500 record this season.
Stay here at KENS 5 throughout the season for complete Spurs coverage.