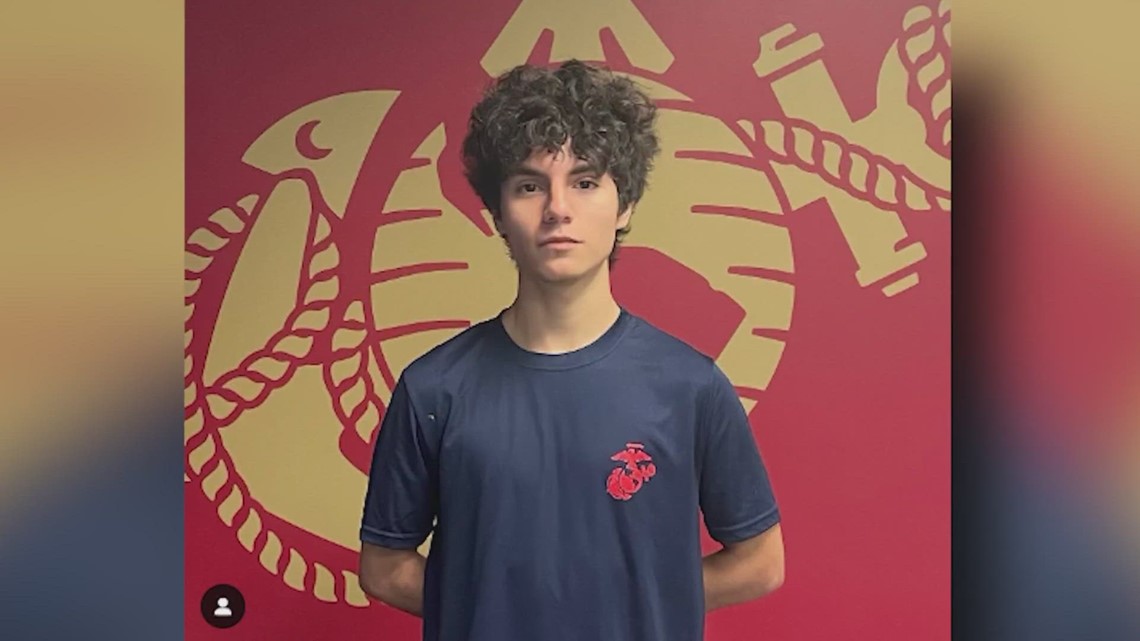 Police believe Jacob Lopez was riding his bike near the Whataburger he worked at. He went to South San Antonio High School.
SAN ANTONIO — A teenager was found dead in a ditch after San Antonio Police suspect the 18-year-old was hit by a car. SAPD said the teen was on his bike at the time he was hit and killed. Police also said the driver did not stop. The Bexar County Medical Examiner identified the teen as Jacob Matthew Lopez.
Fabian Rocha said he saw Lopez as a son. He said the teen was set to graduate next month from South San Antonio High School and then serve in the Marines.
"He was a selfless kid," he said. "We were looking forward to the man he was becoming, especially with joining the Marines."
SAPD reports the 18-year-old was killed at I-35 south and Kiowa Street. Police said the teen was riding his bike on the southbound access road when he was hit by a car. Lopez was thrown into a drainage ditch.
"I think someone came over the hill too fast and didn't have their lights on or was intoxicated," Rocha said. "I don't know why someone would just leave the scene."
Rocha said he was waiting for him that night he was hit and kept calling Lopez, not realizing what happened. The teen wasn't found until the next day.
"When the cops were there, we started asking them questions," Rocha said. "They said in his backpack he had a Whataburger uniform and his nametag which said Jacob."
Lopez worked at a Whataburger near where he was killed. Rocha's hope is whoever did this will find it in their heart to do the right thing.
"We just hope they would turn themselves in," he said. "Just forgive and remember him the right light."
San Antonio Police didn't provide a description of the vehicle that hit Lopez, only saying the investigation is ongoing.
[embedded content]
Original News Source

Running For Office? Conservative Campaign Management – Election Day Strategies!