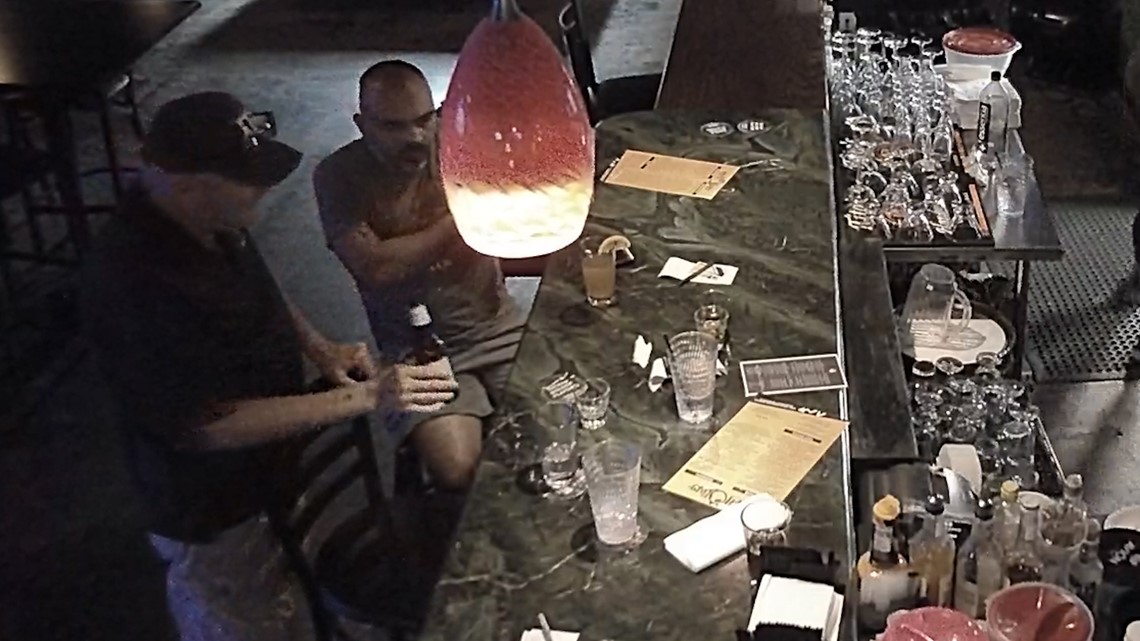 Newly obtained records state the cashier felt "uncomfortable" after the D10 City Council rep went through the drive-thru. Police estimated he had a BAC of .25.
New records from the Bexar County District Attorney's Office obtained by KENS 5 outline the San Antonio Police Department (SAPD) investigation into that hit-and-run. Perry pleaded no contest and received deferred adjudication last month.
Surveillance video shows the outgoing City Council member at the north-side bar Evil Olive on Nov. 6. He can be seen sipping on one of the eight beers and six shots he consumed over the span of four hours, according to an SAPD report.
Staff at the bar told police they believed Perry did not sound drunk or have slurred speech, but also said Perry has a history of walking out on tabs.
According to interviews with staff, Perry reportedly told a 17-year-old cashier "I love you, I'm just here to see you" when he went through the Bill Miller drive-thru without ordering anything later the same evening. Instead he offered to pay for the order of the vehicle behind him, and tried to give the manager his keys and wallet.
Perry left the restaurant and allegedly hit a Honda Civic at the intersection of Jones-Maltsberger and Redland Road. SAPD body camera video shows officers found Perry in his backyard with his Jeep still running in the driveway.
He never explicitly told officers he was drinking that night, only saying that he "had a good time."
Perry pleaded no contest to misdemeanor charges of DWI and failing to stop and give information. His deferred adjudication means he cannot drink alcohol for one year.
[embedded content]
Original News Source

Running For Office? Conservative Campaign Management – Election Day Strategies!