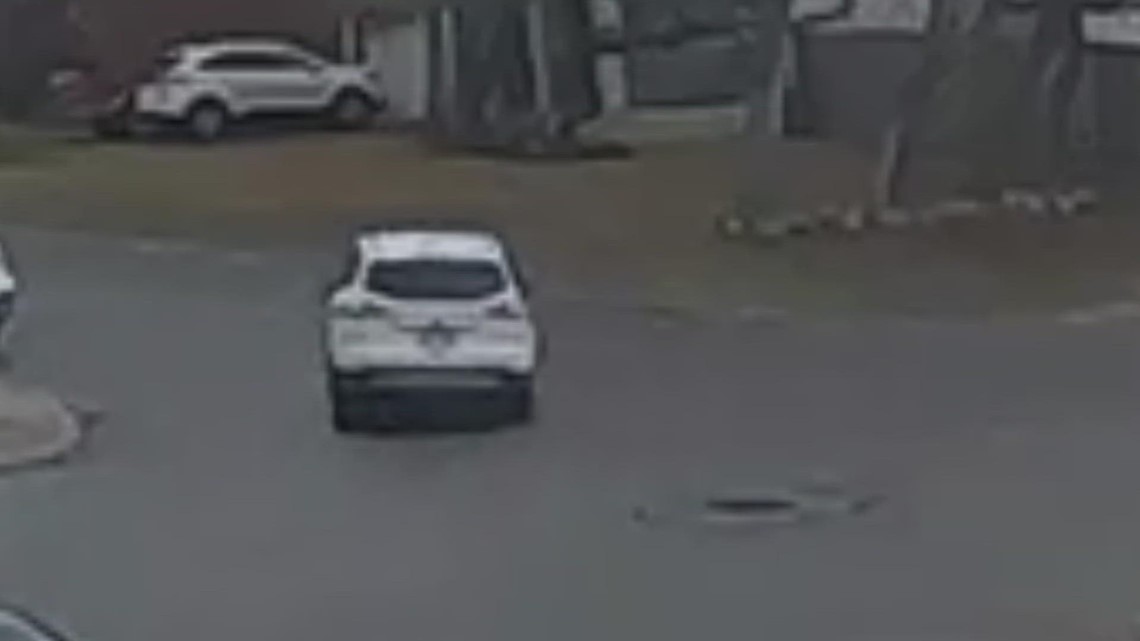 Tuesday's shooting resulted in a lockdown at William J. Brennan High School.
SAN ANTONIO — A teenager is behind bars, charged in connection to a shootout on the far west side. It happened on Victorian Oaks, several blocks away from William J. Brennan High School. Detectives say the 17-year-old suspect exchanged gunfire with an unknown man.
KENS 5 also obtained pictures and video of the scene.
"Anything can happen at any time," said Victoria Morales, a parent picking up her son. "We pray a lot. So, my thought when I first heard it was, 'Pray and make sure he is safe.'"
Morales says her son stayed in contact with her through text messages, and she was able to get updates online from law enforcement and community groups.
We're told some students heard the gunfire on their lunch break and ran into a greenspace.
As staff worked to account for everyone, a woman several blocks away tried to catch her breath.
"I'm pretty shaken up still," she said.
The witness asked us not to reveal her name with investigators still searching for one of the suspects.
"Between 11:45 and 12 o'clock, I happened to come home," she said. "I was parked in my car and it was drizzling. I was just sort of scrolling TikTok and letting the rain pass. I happened to notice a white Chrysler pull into the driveway and I assumed they were just going to be backing up. Then I noticed they parked in the middle of the street, and I just heard, 'Bang! Bang! Bang!'"
It was a shootout between two vehicles. The gunman in the Chrysler was just feet from where she was hiding.
"I didn't know if they knew I was in my vehicle," she said. "I just ducked for my life."
The witness tells us the Chrysler sped off moments later and headed west towards Brennan High School. Ring video shows her running to her house, crying hysterically. Just seconds later, you can see a white Ford Escape drive past her home. She says that driver headed east. Detectives are now searching for the person in the Ford Escape.
"These kids – I don't know what they were doing," she said. "They were just being reckless."
She shared photos of a young man being detained. She also showed us pictures of more than a dozen bullet casing on the ground. She feels lucky a stray bullet didn't pierce her vehicle, and tells us none of her neighbors were hurt.
"You see this on TV, on movies," she said. "You don't think that it's going to happen on your street."
Tuesday night, 17-year-old Kaleb Rackley was charged with two counts of deadly conduct. Investigators need your help tracking down the other suspect. Anyone with information is urged to call Crime Stoppers at 210-224-STOP (7867). You can remain anonymous.
[embedded content]