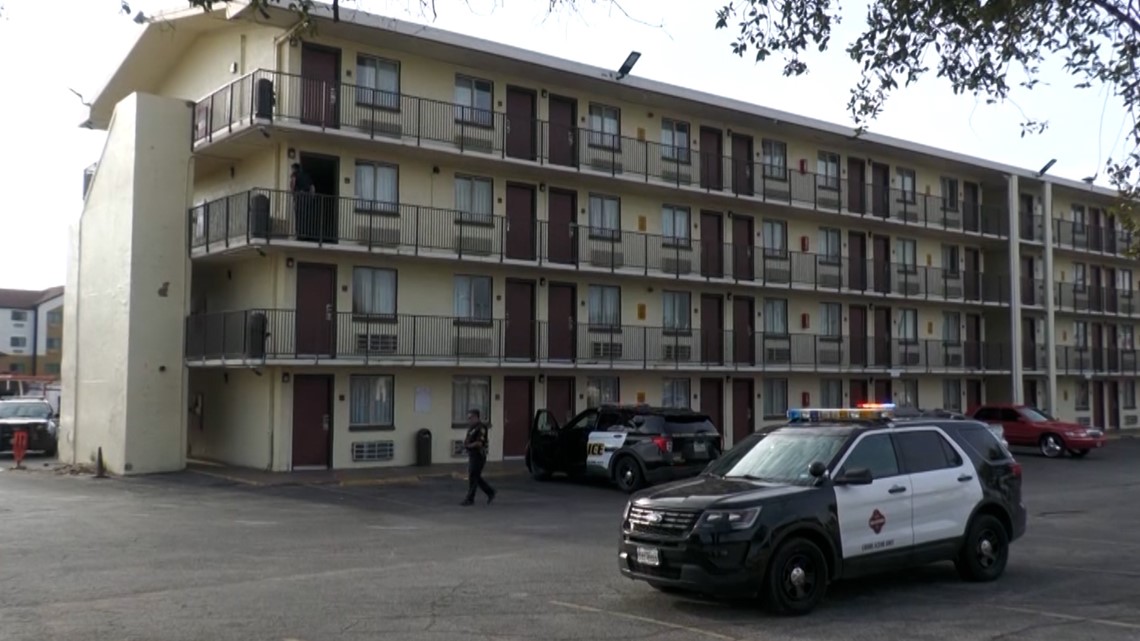 According to SAPD, Keith Head attacked the victim after she told his new girlfriend about his violent past. The victim survived the attack.
SAN ANTONIO — A man has been arrested for attacking his ex-girlfriend and cutting her throat, according to San Antonio Police.
Officers were called out to the 4600 block of Rittiman Rd just before 8 a.m. on September 2 for reports of a stabbing.
When officers got there, the victim told police she had been assaulted by her ex-boyfriend, identified by police as 36-year-old Keith Head.
According to an arrest affidavit, the victim told Head's new girlfriend that she had been assaulted by Head on multiple occasions in the past. Police said the victim dated Head for over five years.
The affidavit says some time later, Head called the victim, saying the new girlfriend broke up with him because of what the victim told her. That's when Head threatened to go to where the victim was staying and kill her.
According to the arrest warrant, a short time later, Head went to the victim's hotel room and attacked her with a pocketknife as she was getting out of the shower.
The victim told officers that Head had "sliced her throat from side to side," according to police documents.
Head ran off, according to police, and the woman was taken to the hospital with a "4 inch horizontal laceration across her neck."
Head was arrested and charged with Aggravated Assault with a Deadly Weapon. His bond set at $75,000.
According to online court records, Head is also being charged with Assault Bodily Injury Married after an incident in August 2022. It's unclear if the alleged ex-girlfriend is also the victim in the above case.
[embedded content]