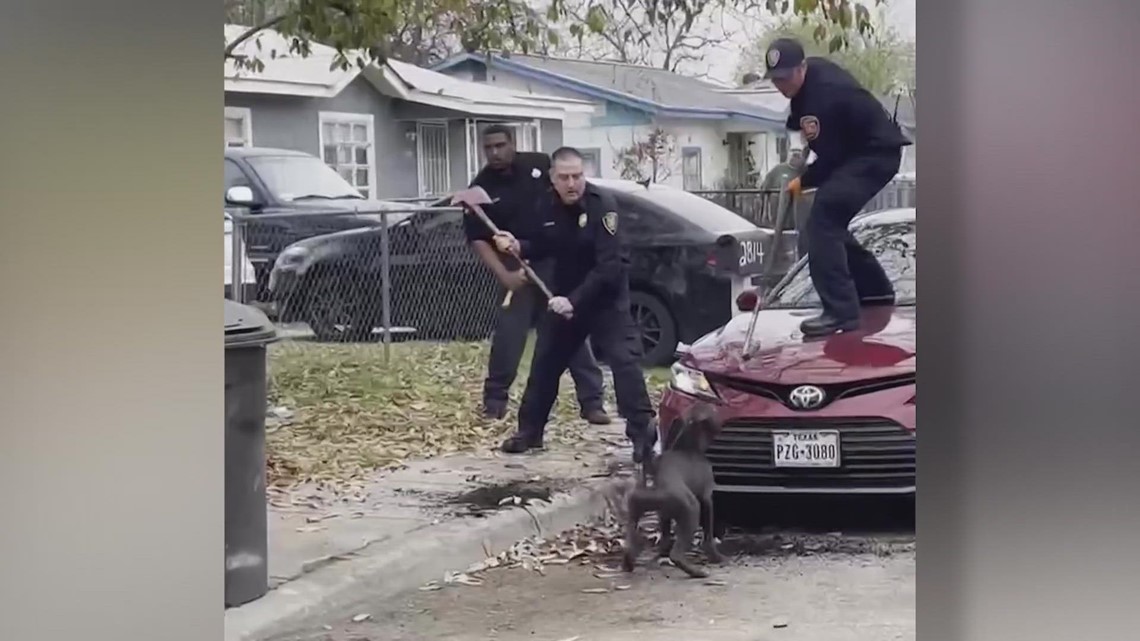 Thomas J Henry is representing Juanita Najera, who lost her husband Ramon in the attack.
SAN ANTONIO — The widow who survived a deadly dog attack that killed her husband is suing the owners of the dogs, who have already been arrested in the case.
Court filings show that Thomas J. Henry is representing Juanita Najera, who lost her husband Ramon in the attack. Christian Alexander Moreno, Abeline Schnieder Moreno, and Carlos Moreno are listed as the defendants. They are seeking monetary relief of over $1,000,000 for wrongful death, personal injury damages and mental anguish.
The lawsuit details that on February 24, the victims were visiting a neighbor of the defendants on Depla Street when multiple dogs owned by the defendants attacked the couple, unprovoked and outside of the defendants' property.
"Ramon Najera Jr. was brutally killed in the attacks," the lawsuit said. "Juanita Najera was severely injured in the attacks and witnessed the horrific mauling and death of her loving husband."
The lawsuit alleges that Christian and Abeline Moreno's negligence led to the death and injuries by failing to control the dogs, supervise them, and make sure they could not escape the property. It also says that the owners knew the dogs had been involved in bite cases that qualified them as dangerous dogs.
Christian Moreno is facing charges of attack by dangerous dog causes death and another charge of injury to an elderly individual. Abilene was arrested a short time later. The arrest affidavit says the couple had conversations about how dangerous the dogs had become.
Abilene Schnieder's sister, Destiny Marie Cardona, was also arrested after she allegedly threatened a witness after the attack.
The two dogs involved in the attack, King and Snow, were put down. Animal Care Services reported that King and Snow had been involved in prior two bite cases in the neighborhood. King was involved in one case while Snow had been involved in both cases.
[embedded content]