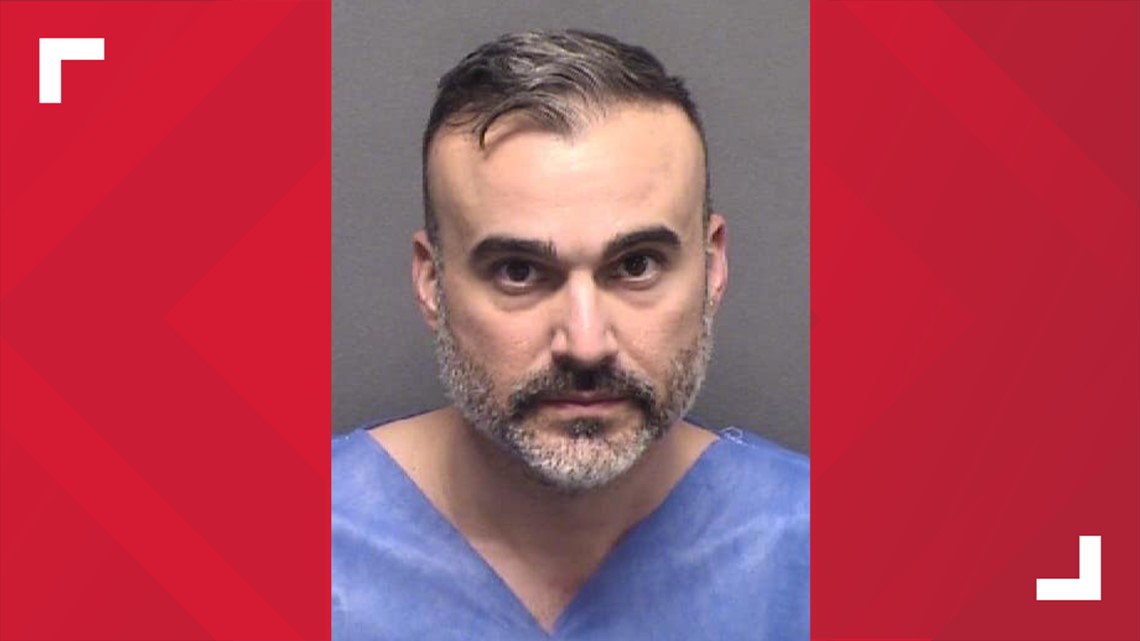 The victim told deputies she met the suspect at a northside bar and went with him back to his home to discuss a business opportunity.
SAN ANTONIO — A man is in custody after he was accused of sexual assault, according to BCSO.
The 9-1-1 caller told deputies a woman was at his doorstep begging for help after she was able to escape from the suspect.
The victim told deputies she met the suspect, identified as Paul Marceaux, 40, at a La Cantera area bar and went with him back to his home to discuss a business opportunity.
Deputies said when the two of them arrived at the suspect's residence, he reportedly forced himself on the victim and sexually assaulted her. He then forced her to take a shower and that is when she was able to escape his home, leaving behind her car keys and phone.
She ran almost a mile to the closest home in the 10000 block of Caliban and asked that homeowner to call for help.
She could not remember the suspect's address or how to get back, however, investigators began a thorough investigation to locate the suspect.
Investigators were able to get an address for the suspect and executed a search warrant of his home.
Marceaux was booked into the Bexar County Jail and is being held on an $80,000 bond.
If you recognize this suspect or have any information on related cases, investigators are asking you to call (210) 335-6000 or email BCSOTIPS@bexar.org to report any information you may have.
You can remain anonymous.
Since going on the air in 1950, KENS 5 has strived to be the best, most trusted news and entertainment source for generations of San Antonians.
KENS 5 has brought numerous firsts to South Texas television, including being the first local station with a helicopter, the first with its own Doppler radar and the first to air a local morning news program.
Over the years, KENS 5 has worked to transform local news. Our cameras have been the lens bringing history into local viewers' homes. We're proud of our legacy as we serve San Antonians today.
Today, KENS 5 continues to set the standard in local broadcasting and is recognized by its peers for excellence and innovation. The KENS 5 News team focuses on stories that really matter to our community.