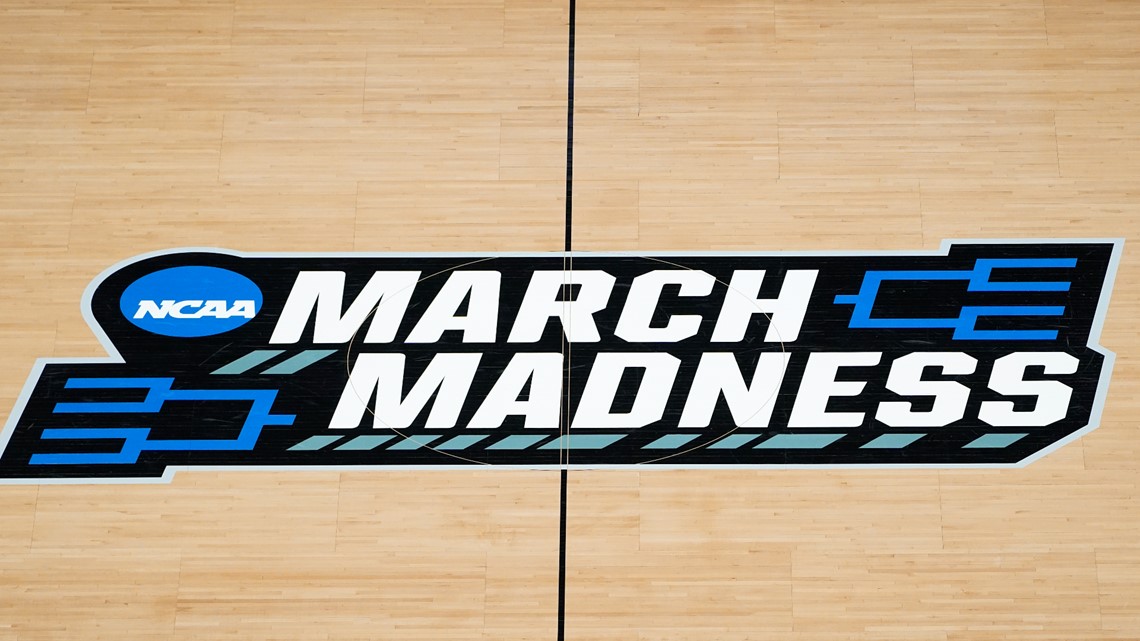 Over the course of three weeks and 67 games, it'll all come down to one national champion.
WASHINGTON — It's that time of year once again. March Madness has arrived and 68 men's and women's college basketball teams will soon have their sights set on becoming national champions.
The 68-team field for both tournaments will be revealed on Selection Sunday (March 12) and then it's time for the games to begin.
When does March Madness start?
March Madness for the men's tournament officially kicks off with the First Four games on Tuesday and Wednesday, March 14 and 15.
Things really ramp up with the first round on Thursday and Friday, March 16 and March 17. The second round is Saturday and Sunday, March 18 and March 19.
After the first weekend of games, the action moves into the Sweet 16 on March 23 and March 24, followed by the Elite Eight on March 25 and March 26.
The men's tournament wraps up with the Final Four on Saturday, April 1, and the championship game is on Monday, April 3.
As for the women's tournament, the First Four begins on Wednesday and Thursday, March 15 and 16. The first round is Friday and Saturday, March 17 and March 18. The second round is Sunday and Monday, March 19 and March 20.
The women's Sweet 16 is Friday and Saturday, March 24 and March 25. The Elite 8 is Sunday and Monday, March 26 and March 27. The women's Final Four is on Friday, March 31 on ESPN.
The women's national championship game is on Sunday, April 2 at 3 p.m. ET on ABC.
Where is March Madness?
There are 14 sites this year hosting games for the men's tournament.
First/Second: Birmingham, Alabama; Des Moines, Iowa; Orlando, Florida; Sacramento, California; Albany, New York; Columbus, Ohio; Denver, Colorado; Greensboro, North Carolina
Sweet 16/Elite Eight: Las Vegas, Nevada; New York City; Kansas City, Missouri; Louisville, Kentucky
Final Four: Houston, Texas
How many teams are in March Madness?
There are 68 teams in the men's and women's NCAA basketball tournaments.
The women's March Madness field expanded to 68 years last year after a comprehensive gender equity review commissioned after backlash driven by social media of disparities in the men's and women's 2021 tournaments, including weight rooms and other facilities.
How to watch the NCAA tournament
The full TV schedule will be announced after the 68-team field is revealed on Selection Sunday.
The men's March Madness games will be shown on TV across CBS, TBS, TNT and truTV. March Madness Live will again be streaming all 67 games online.
Who won March Madness last year?
In the 2022 men's tournament, the Kansas Jayhawks won their fourth NCAA title after erasing a 16-point deficit and eventually beating North Carolina 72-69.
It was the largest comeback in national championship history, surpassing the 1963 title game when Loyola overcame a 15-point deficit to beat Cincinnati at the buzzer, 60-58.
In the 2022 women's tournament final, South Carolina beat UConn 64-49 to end the Huskies' undefeated streak in title games. It was the most-watched women's finale since 2004, according to ESPN.