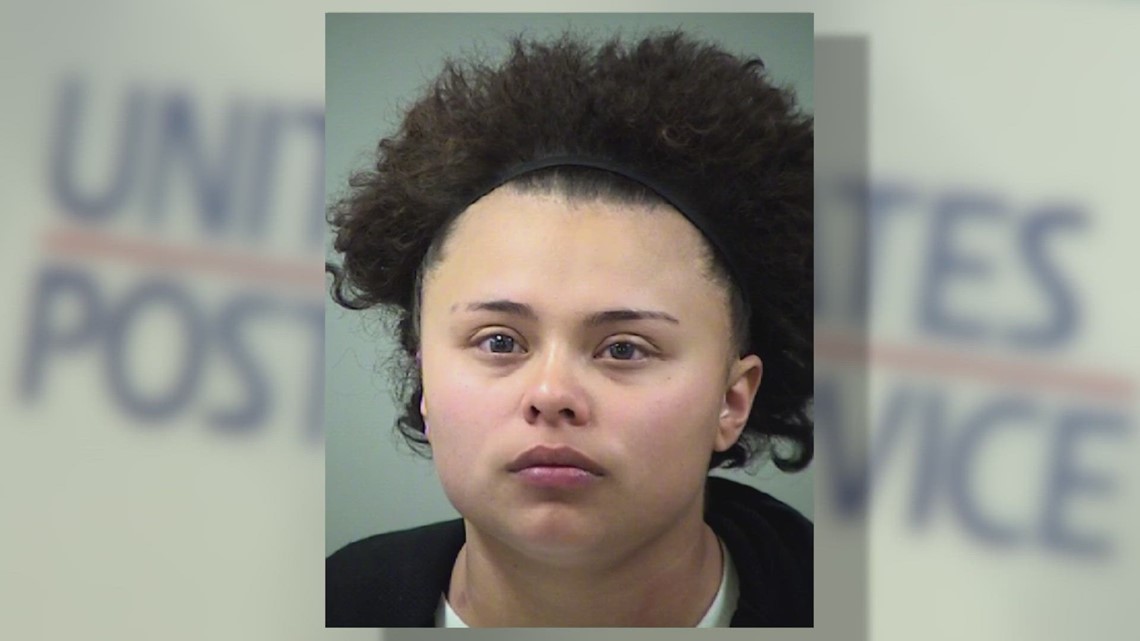 Jessica Rubio is accused of card abuse of an elderly person. The 31-year-old had a mail route in the Medical Center.
SAN ANTONIO — A United States Postal Service worker is facing felony charges for allegedly making fraudulent purchases.
Jessica Rubio's job was to deliver mail, but instead, police say she stole it.
The 31-year-old had a mail route in the Medical Center area, according to the San Antonio Police Department.
"It's a breach of trust," said Officer Nicholas Soliz.
The investigation began last month, an affidavit for arrest shows, after a 65-year-old woman noticed suspicious activity on her credit card.
Soliz says detectives tracked the purchases to two local businesses.
"They worked hand-in-hand with those businesses where they were able to get still shots; video surveillance still shots, of a suspect," Soliz said.
Detectives then took the pictures back to the victim.
"Who identified that suspect as her postal woman, mail carrier," Soliz said.
The affidavit states the victim was waiting for two replacement cards to arrive, but they never did. That's when she noticed fraudulent charges between March 17 and April 5.
Police didn't say what the accused mail carrier bought or how much she spent.
Rubio was charged with felony credit / debit card abuse of an elderly person.
Since mail theft is a federal crime, Soliz says USPS has opened its own investigation.
On Thursday, USPS released the following statement:
"The U.S. Postal Service employs more than 625,000 employees and is the largest civilian federal workforce in the country. This type of alleged behavior within the Postal Service is not tolerated and the overwhelming majority of Postal Service employees, which serve the public, are honest, hardworking, and trustworthy individuals who would never consider engaging in any type of criminal behavior. Due to the ongoing status of this investigation, the USPS OIG is not releasing any additional information at this time."
Soliz believes there may be more victims in the Medical Center area. Anyone who thinks they may have had a debit or credit card stolen is urged to make a police report.
[embedded content]
Original News Source

Running For Office? Conservative Campaign Management – Election Day Strategies!