"No! They're our rivalry! The Spurs," shouted one Rockets fan.
SAN ANTONIO — The San Antonio Spurs, Detroit Pistons, and Houston Rockets owned the best odds to win the 2023 NBA Draft Lottery at 14 percent.
But when the NBA started to announce the order and stopped after announcing the Pistons fell to the No. 5 spot, the Spurs and Rockets became the favorites to be the final team standing.
With the Pistons out of the way, ultimately, it would not be Houston's night as the Rockets fell to No. 4, and the Spurs were announced as the winners of Draft Night positioned at No. 1 in the upcoming NBA Draft and poised to select Victor Wembanyama.
Needless to say, Rockets and Pistons fans were not too pleased with the final results.
Several videos are popping up on social media of Houston and Detroit fans in shambles with their team not picking at No. 1.
Here's a collection of videos of Pistons and Rockets fans reacting to losing at the Draft Lottery and seeing the Spurs win it all.
WARNING: The video below contains foul language:
Let's just say Spurs fans are enjoying the win and soaking in the Rockets and Pistons fans' heartbreak.
As for Wembanyama, he revealed his emotions on draft night when the Rockets did not win the No. 1 spot.
A video surfaced of him all smiles knowing he won't be calling Houston home.
As for Spurs fans on draft night, they erupted in cheers when the NBA held up the card showing the team logo at No. 1.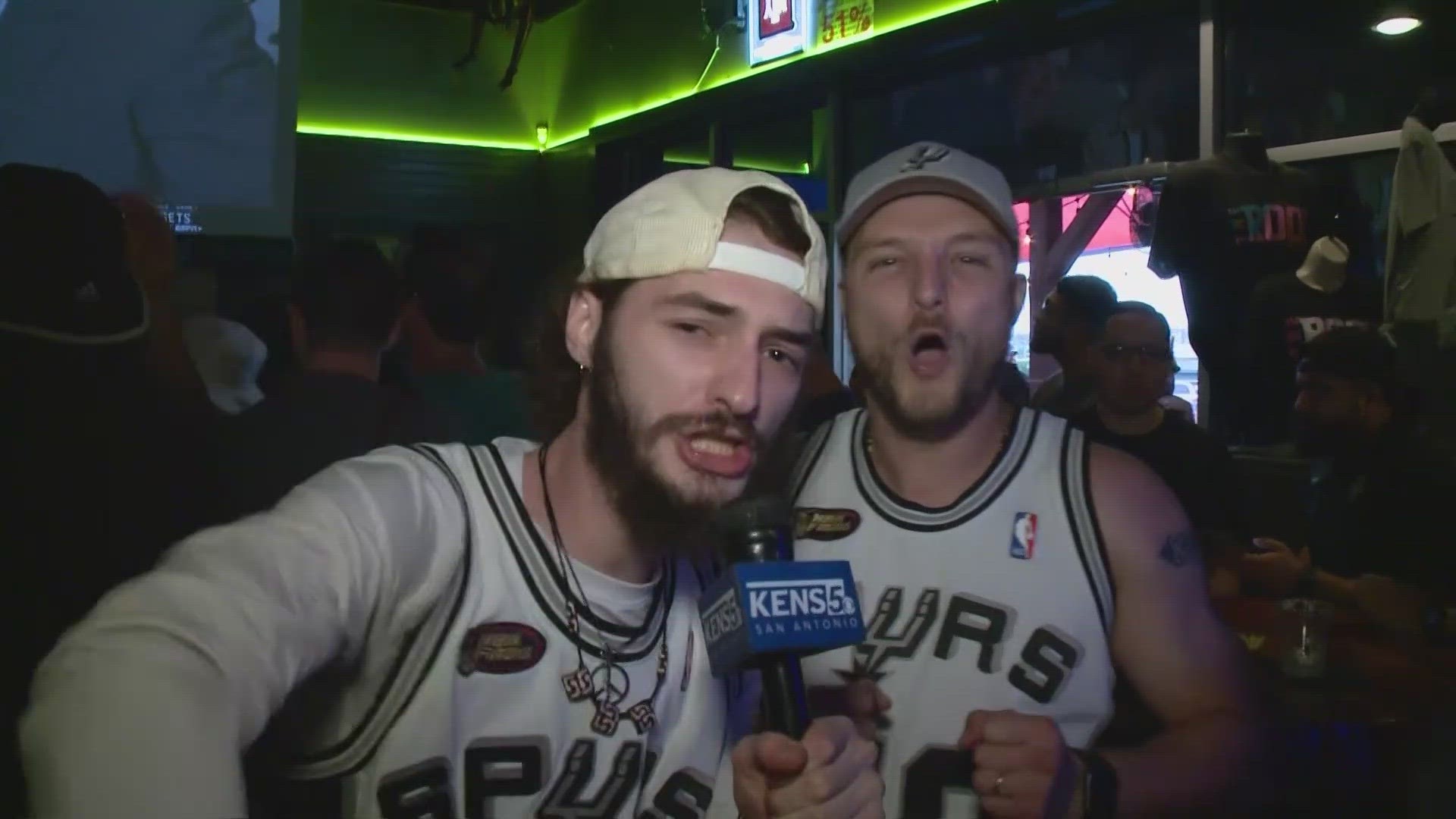 Original News Source

Click here for San Antonio HOA Management