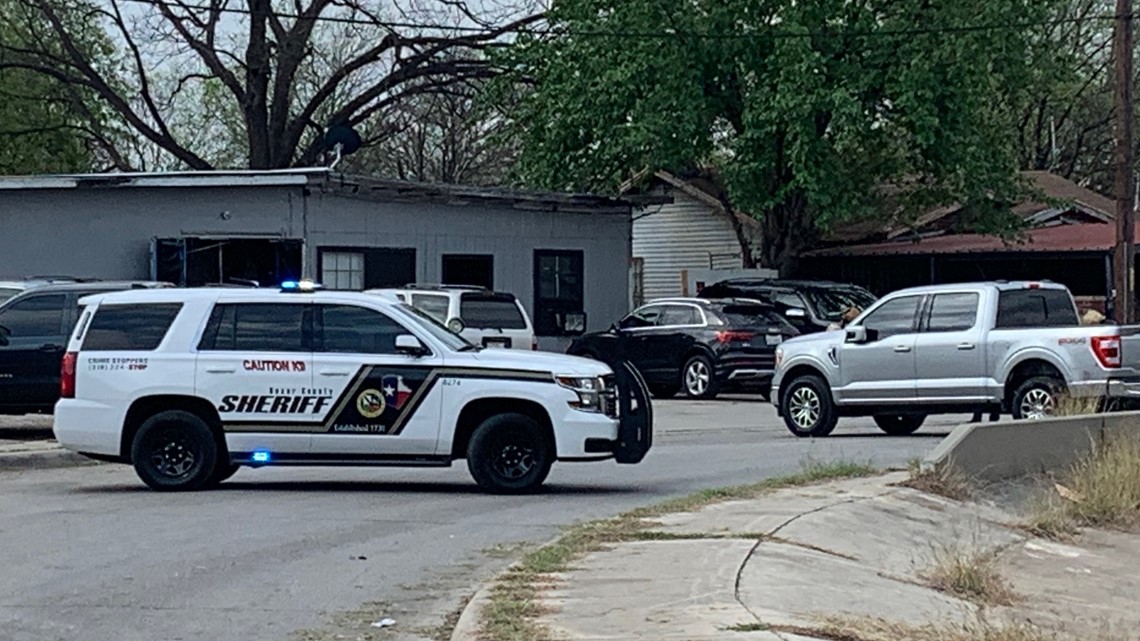 When BSCO deputies arrived, they found 20 people inside of the residence gambling. More than half tried to run, but they were all arrested.
SAN ANTONIO — Bexar County Sheriff's are currently on scene of a drug bust on the city's southwest side.
BCSO deputies were called out to 200 block of Menefee Boulevard on Thursday morning where they made several arrests for illegal gambling.
Officials on scene said when deputies arrived, about 20 people were inside the property. 15 of them began to scatter and attempt to run away, but deputies worked to capture and arrest everyone.
40 gambling machines, cash and a few weapons have been recovered, officials said.
Since going on the air in 1950, KENS 5 has strived to be the best, most trusted news and entertainment source for generations of San Antonians.
KENS 5 has brought numerous firsts to South Texas television, including being the first local station with a helicopter, the first with its own Doppler radar and the first to air a local morning news program.
Over the years, KENS 5 has worked to transform local news. Our cameras have been the lens bringing history into local viewers' homes. We're proud of our legacy as we serve San Antonians today.
Today, KENS 5 continues to set the standard in local broadcasting and is recognized by its peers for excellence and innovation. The KENS 5 News team focuses on stories that really matter to our community.
You can find KENS 5 in more places than ever before, including KENS5.com, the KENS 5 app, the KENS 5 YouTube channel, KENS 5's Roku and Fire TV apps, and across social media on Facebook, Twitter, Instagram and more!
Want to get in touch with someone at KENS 5? You can send a message using our Contacts page or email one of our team members.