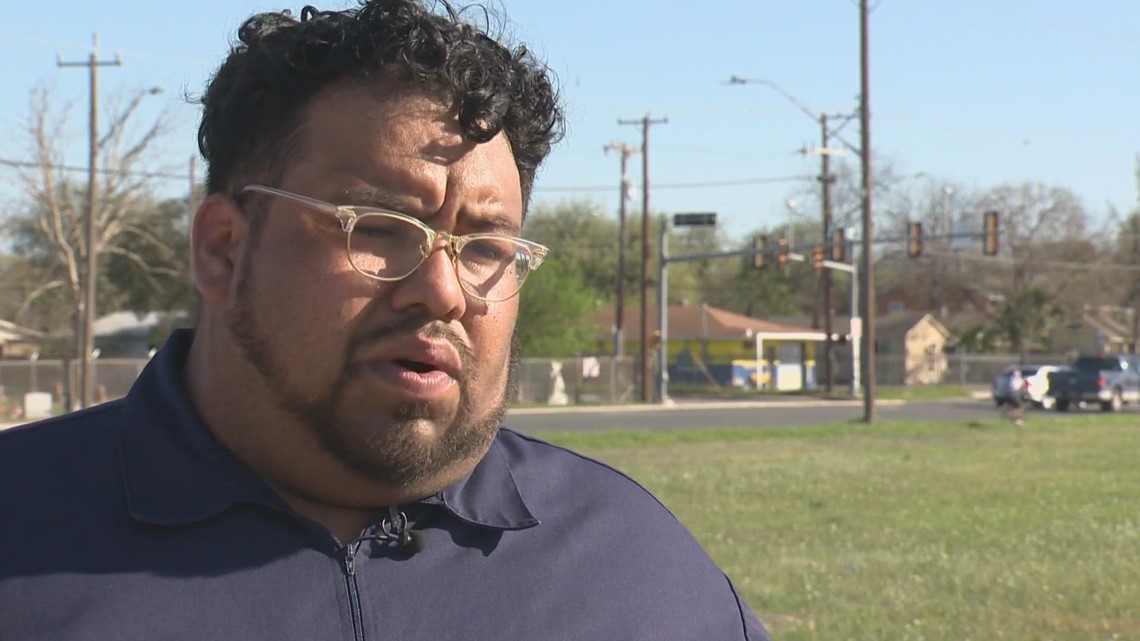 Gabriel De Leon was hit by two cars while crossing the street on Monday night; only one driver stopped.
SAN ANTONIO — A local man is searching for answers after his father is killed in a hit and run on the city's west side.
It happened Monday night on South General McMullen Drive near Castroville Road, according to San Antonio police. The victim, 58-year-old Gabriel De Leon, was crossing the street when he was hit by two cars. Police are now looking for one of the drivers who didn't stop to help.
To honor his life, the victim's family put a cross along the bustling roadway.
"We want people to know that this man was loved," said Adrian De Leon, the victim's son.
De Leon described his dad as a family man, often surrounded by his five children and 15 grandchildren.
"He enjoyed being with the family," said De Leon.
Now his family is left with heartbreak. De Leon believes his father was in a hurry to cross the street and catch the VIA bus before he was hit. Police told him his father was carrying detergent.
"He tried to take the easy way and cross through [the street]. He thought he was in a safe zone when he was in the middle part [turning lane]," said De Leon.
De Leon said his father was 'hit like an animal and left on the side of the road'. While he praised police for their action in the case, he finds it hard to believe no one saw the car who fled.
Police only described the car in question as white.
"I feel this area is really busy where somebody would've known something," said De Leon.
He hopes someone will come forward with information so he can have closure. De Leon wants the driver, who hit his father, to know that he is 'not upset and just wants answers'.
The family plans on burying their father next Saturday. Until then, they are learning on faith to get through.
"This has brought our family closer and we also realize that our strength comes from Jesus," he said.
Police said when they find the driver they will be charged with one count of failure to stop and render aid.