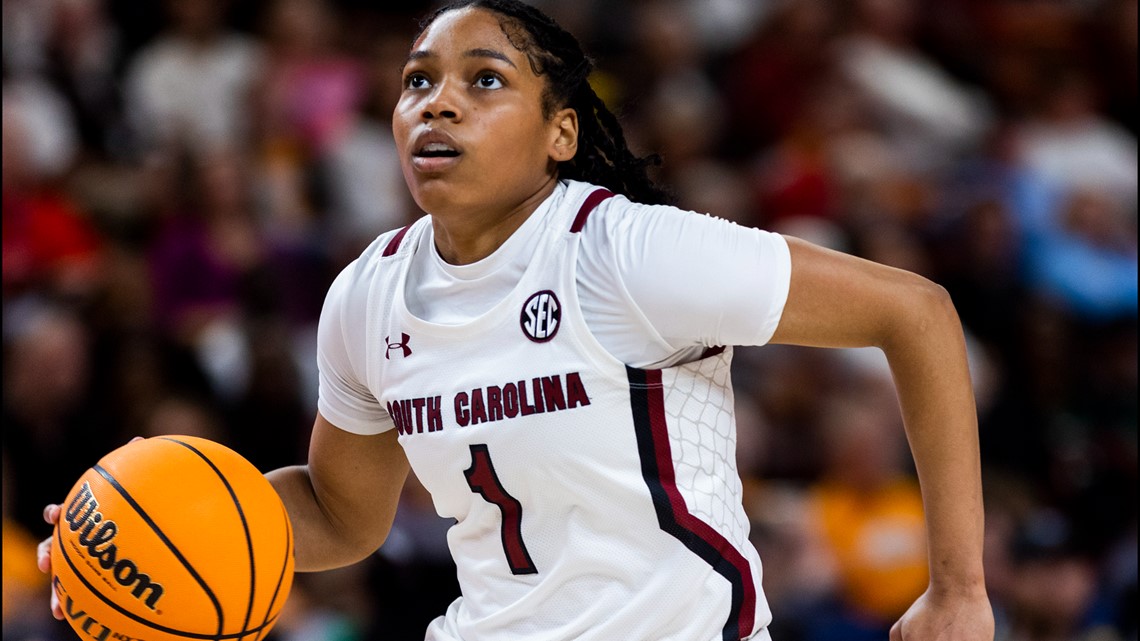 South Carolina was unbeaten during the regular season and now they're six games from running the table.
South Carolina is six wins away from becoming the 10th women's basketball team to go undefeated for an entire season, and the Gamecocks will enter the NCAA Tournament as the No. 1 overall seed.
Dawn Staley's squad has been challenged a few times this year but has always pulled through. The defending national champions will play Norfolk State in the first round of the tournament, the NCAA selection committee revealed Sunday.
While the Gamecocks, led by star Aliyah Boston, have been a lock to be the top seed for most of the season, several schools were vying for the other No. 1s, including Iowa, Indiana, Virginia Tech, Stanford and Utah. The Hawkeyes, led by electrifying guard Caitlin Clark, have been a top seed twice before, in 1988 and 1992.
The Hoosiers, Hokies and Utes have never been No. 1s. Stanford has been a top seed 12 times, including the previous two years.
As for Texas teams, The University of Texas is a No. 4 seed and will take on East Carolina, the team that knocked Houston off in the AAC championship. Meanwhile, the Baylor Lady Bears are a No. 7 seed and will take on Alabama.
The tournament begins Wednesday with two First Four games. The full madness starts with 16 games Friday and 16 more the next day.
South Carolina may have the easiest path to the Final Four in Dallas as they won't have to go far from home. The Gamecocks, who are the 18th team to reach the NCAA tourney unbeaten, will play their first two games on campus before potentially heading 90 minutes away to Greenville, South Carolina, for one of the two regionals. The Gamecocks just won the Southeastern Conference Tournament at that site.
The NCAA changed its format this season and is having two regional sites for the Sweet 16 and Elite Eight rounds. Greenville hosts one and Seattle the other.
UConn, which was the last team to go unbeaten and win the title in 2015-16, is looking to extend its own history and reach the Final Four for the 15th consecutive year. The Huskies had a difficult year with injuries. They finally started to get healthy heading into March. Star guard Azzi Fudd, who missed 22 games with a knee injury, returned for the Big East Tournament and helped the Huskies win it.
Four teams will be making their first appearance in the tournament: Southern Utah, Southeastern Louisiana, Sacramento State and Saint Louis.