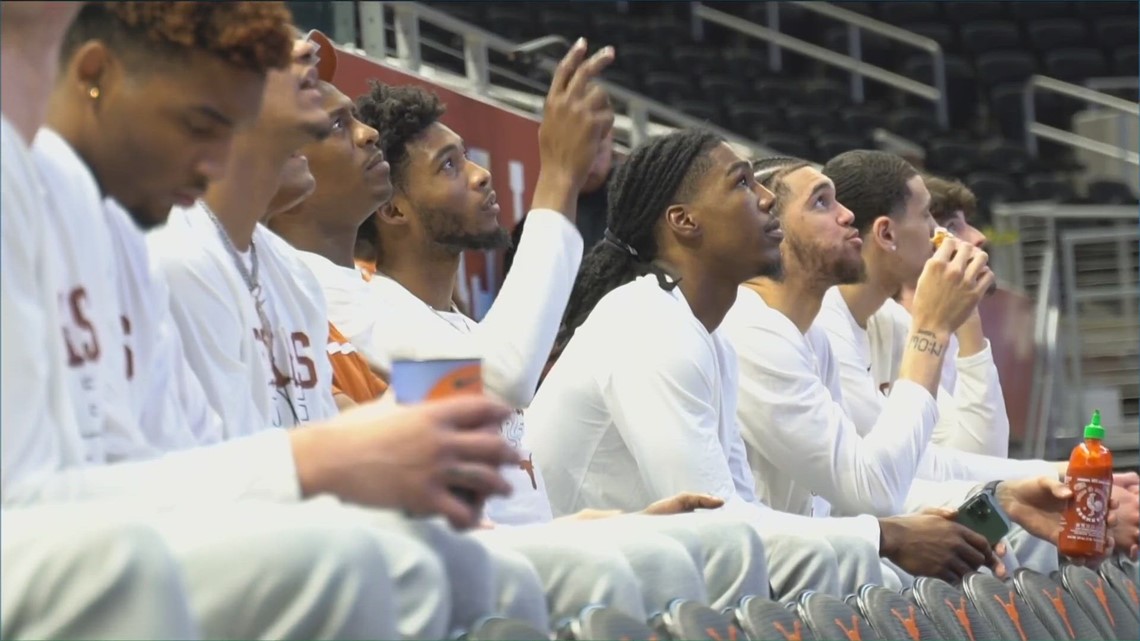 Houston and UT are seated at No. 1 and No. 2, respectively.
TEXAS, USA — The madness is back! College fans will be glued to their brackets hoping they don't lose too early in the NCAA basketball tournament.
Five Texas college teams are already seated in the tournament, while two others are fighting for a seat on the bracket. In the men's tournament, the University of Texas at Austin (UT), Houston, Texas Christian University (TCU), Baylor and Texas A&M have been selected for the first round.
Texas A&M Corpus Christi will play against SE Missouri State, and Texas Southern will compete against FDU to vie for a spot. The four teams will be playing in the first four.
On Tuesday, March 14 Texas A&M Corpus Christi hit the court against SE Missouri State and took home a win, 75 to 71. They now will advance to the first rounds and play against Alabama.
Texas A&M Corpus Christi, the Islanders, took on Alabama on Thursday, March 16 in the first rounds of the NCAA basketball tournament. However, Alabama held off the Islanders 96 to 75. Alabama now advances to round two against Maryland.
However Texas Southern couldn't beat FDU in the first four. FDU beat Texas Southern 84 to 61 and will advance. FDU will now take on Purdue.
Also playing in the first four is Arizona State versus Nevada, and Mississippi State against Pitt. These games will take place between March 14 and 15. Pitt also won their first four round and will now play against Texas A&M. Arizona state won their game against Nevada with a score of 98 to 73. Arizona State will now take on TCU in the first rounds.
This year, UT is seated at No. 2, right behind No. 1 Houston.
The Longhorns have made 35 total appearances in the NCAA basketball tournament, but have never won. However, they made it to the Final Four in 1943, 1947 and 2003.
This year, the men's Final Four will take place in Houston at the NRG Stadium.
You can follow along below:
The women's basketball teams will also be center stage this month. This year, the Longhorns and Baylor are the teams that are dribbling their way through the bracket. They are currently seated No. 4.
There are still four teams vying for spots in the tournament. Southern U will take on Sacred Heart, and Illinois versus Mississippi State will both occur on March 15. Tennessee Tech versus Monmouth, and Purdue against St. John's (NYC) will face off on March 16.
The Longhorn's women's basketball team was NCAA national champions in 1986, which was their only win during the tournament. The team has appeared 33 times in the contest and made it to Final Four in 1986, 1987 and 2003.
This year, the women's Final Four will take place in Dallas at the American Airlines Center.
You can follow along below:
Original News Source

Click here for San Antonio HOA Management