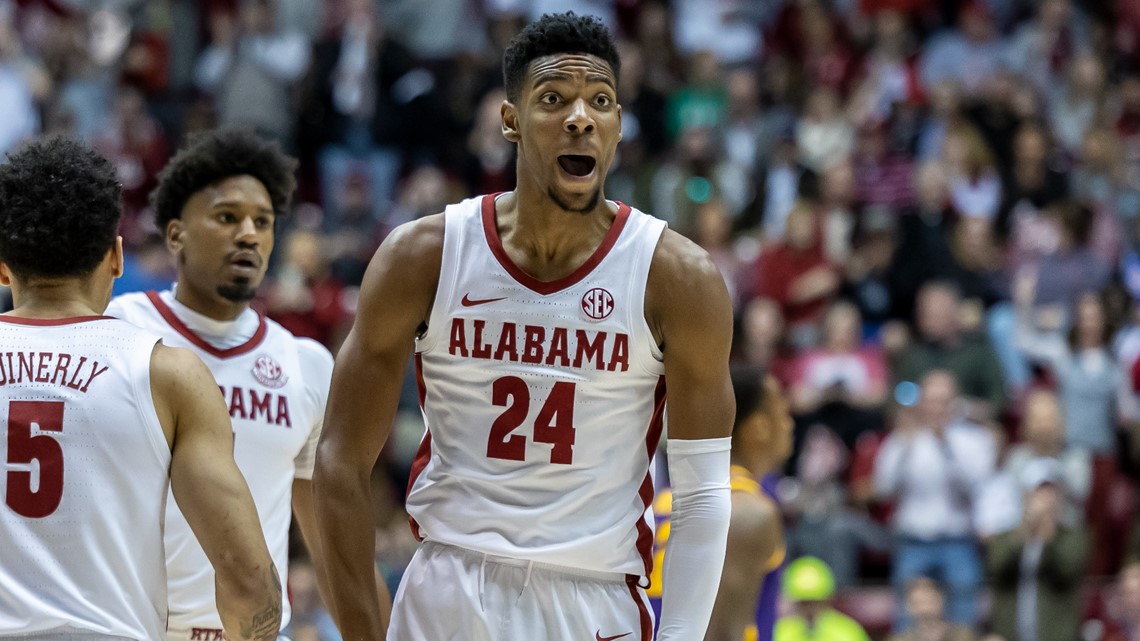 After Houston and Kansas both lost over the weekend, the guys at the Locked On College Basketball podcast debate which team is actually the best in the nation.
NEW YORK — It was another wild week in college basketball, with three of the top five AP ranked teams losing over the weekend. In fact, for the first time in college basketball history, the top two ranked teams each fell at home on consecutive days; with No. 2 Kansas getting blown out by TCU on Saturday and No. 1 Houston falling at home to Temple on Sunday.
That opened up the door for Purdue to move back to the No. 1 spot in the AP rankings, garnering 39 first place votes after defeating Minnesota and Maryland to move to 8-1 in Big Ten conference play.
Purdue's resume is excellent, with just one loss to a solid Rutgers squad, but there is a strong argument for the Alabama Crimson Tide, who came in No. 2 with 23 first place votes, to be the No. 1 ranked team.
"I'm staying put with the Alabama Crimson Tide as the No. 1 team in the nation," Andy Patton said on Monday's episode of the Locked on College Basketball podcast. "It is very close for me between Alabama and Purdue. Purdue went into Tom Izzo's house last week and won, that is hard to do…but Alabama didn't have a bad week either. They are just rolling right now."
Alabama hasn't played a close game in nearly a month, defeating LSU by 40 last week and going on the road to defeat Vanderbilt by 12 and Missouri by 21. They are 17-2 on the season and a perfect 7-0 in SEC play, and seem to have found their stride to begin 2023.
"Plus, Bama is doing to teams right now what UConn did earlier this season," Locked on College Basketball co-host Isaac Schade added. "Eight game winning streak since they lost to Gonzaga, every one of them by double-digits. I love what the Crimson Tide are doing."
The argument between Purdue and Alabama will likely rage on as long as these two teams keep winning, although ultimately both squads have positioned themselves well to earn a No. 1 seed in the NCAA Tournament – which is what matters most.