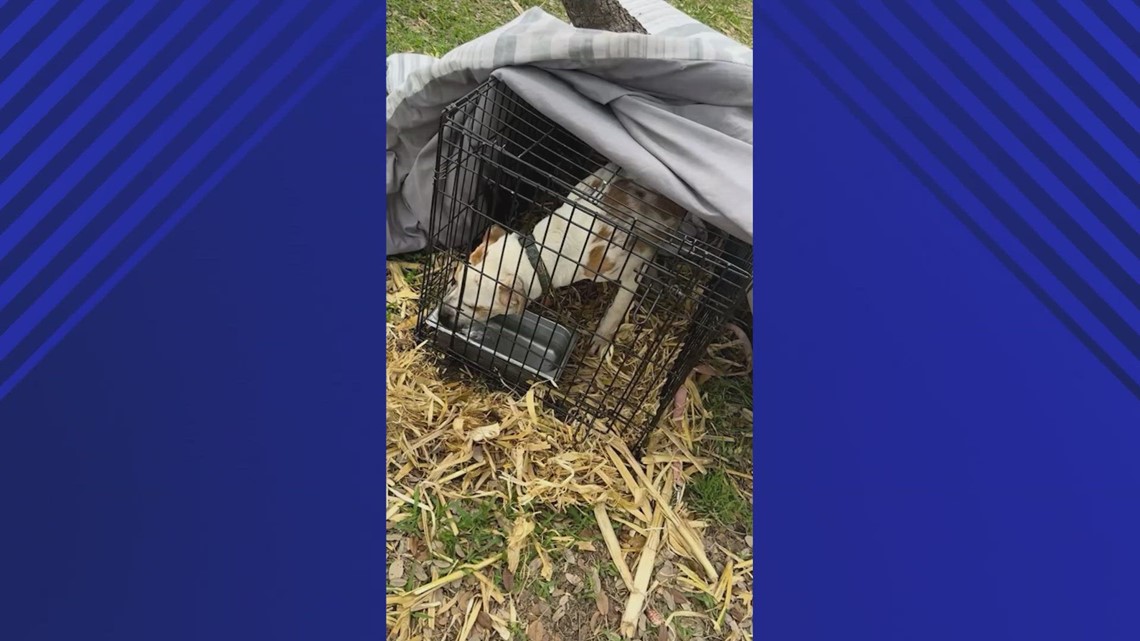 SAN ANTONIO — Bexar County officials discovered 27 dogs and 2 deceased dogs living in poor conditions on Friday.
The dogs were found at a rescue kennel operating out of a home in Helotes, according to officials.
"Clearly the conditions here are not suitable and so we're going to be taking them from here and to the Bexar County Shelter," Bexar County Sheriff Javier Salazar says.
No charges have been filed at this time, according to Salazar.
"I think her heart was in the right place but she clearly got over her head. Our understanding is that another person who was helping her in rescuing these animals, maybe left."