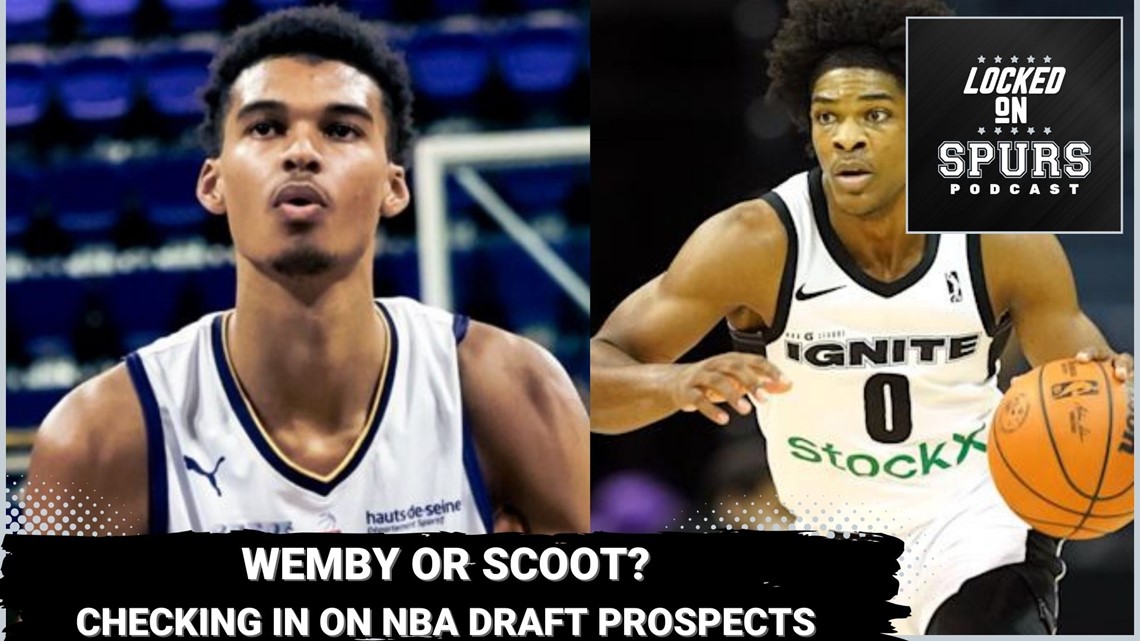 SAN ANTONIO — On this episode of Locked On Spurs, host Jeff Garcia welcomes San Antonio Sports Stars' Jack Thompson to check in on the possible NBA Draft picks for the Spurs.
What is the latest on the Spurs' draft chances? How is Victor Wembanyama looking? What about Scoot Henderson?
Also, are there any other college prospects who could make an impact with the Spurs?
All this and more on this new episode of Locked On Spurs.
Subscribe to Locked On Spurs wherever you get your favorite podcasts.