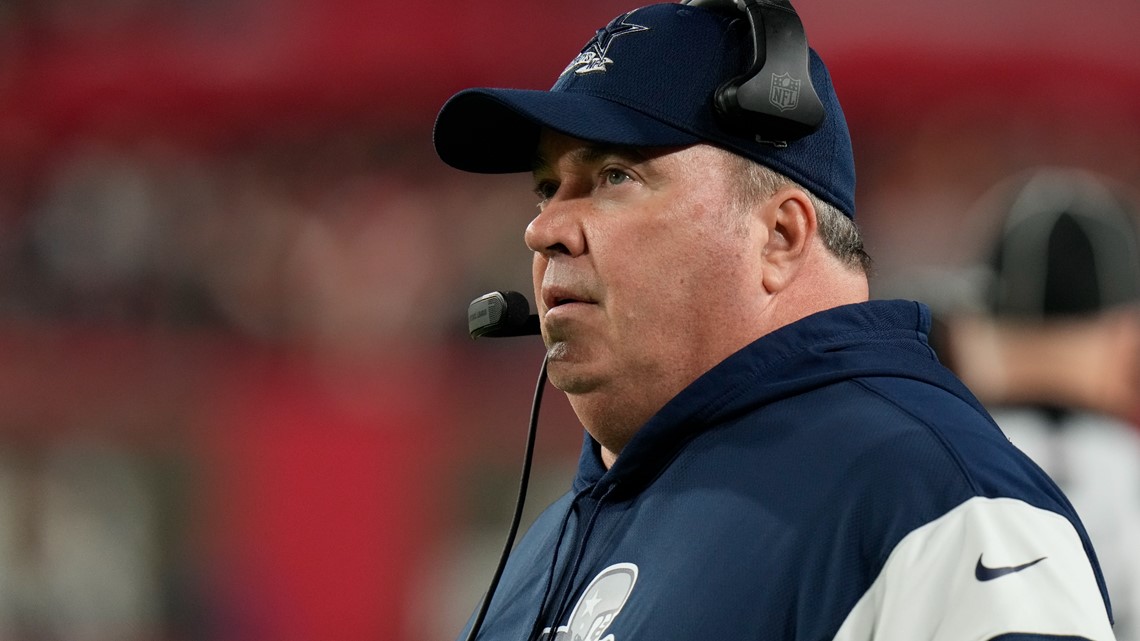 The Dallas Cowboys drew the short straw when it comes to prep time for the divisional round at San Francisco but Mike McCarthy isn't concerned.
DALLAS — All teams in the NFL playoffs are playing the hand that is dealt to them. Some teams may be hobbling along with key injuries like pockmarks on their roster.
For the Dallas Cowboys, the cards they have been dealt after beating the Tampa Bay Buccaneers 31-14 Monday night in the NFC wild-card is five days of rest for their next contest. Meanwhile the home side San Francisco 49ers are getting seven days of rest after having played the first wild-card game of the week on Saturday.
Dallas coach Mike McCarthy had a good attitude about the disadvantage when he met with reporters on Tuesday afternoon.
"I think it's going to serve us well," McCarthy said. "We'll have less sleep and we'll be grumpy. So, we'll be fine."
Cowboys owner, president, and general manager Jerry Jones joined "Shan & RJ" on 105.3 "The Fan" [KRLD-FM] Tuesday morning, and co-host Shan Shariff relayed a stat to Jones about how road teams are 9-24 coming off five days rest in the postseason.
"What's the stat of just the road teams with the full complement of rest? I didn't see the stat," Jones said. "I'm not going to. It can't be of any consequence getting this team ready. It's what it is, and there is no amount of scratching on it or doodling on it or figuring on it or looking at the background."
What Jones would focus on is how the Cowboys left Raymond James Stadium a better team than when they arrived to take on the Buccaneers.
Said Jones: "That experience of going down there and coming out of there and playing with a win and winning it the way we did and playing at the level we played. You couldn't do anything and get [more ready] to play San Francisco than to have that night we had last night."
McCarthy, who was also the coach of the Green Bay Packers from 2006-18 — another franchise with a large national following and a favorite of the broadcast networks — understood completely how the league operates.
"It's the schedule," said McCarthy. "TV is king. What are you going to say? This is part of the challenge, and it's not concerning. We got plenty of time to get ready. We're not stressed about it at all."
If the Cowboys beat the 49ers, they will have an even six days rest, same as in a standard regular season game, to prepare for the winner of the New York Giants at Philadelphia Eagles clash in the NFC Championship Game on Jan. 29.
Do you think the Cowboys are at a disadvantage for Sunday's divisional round game against San Francisco? Share your thoughts with Mark on Twitter @therealmarklane.