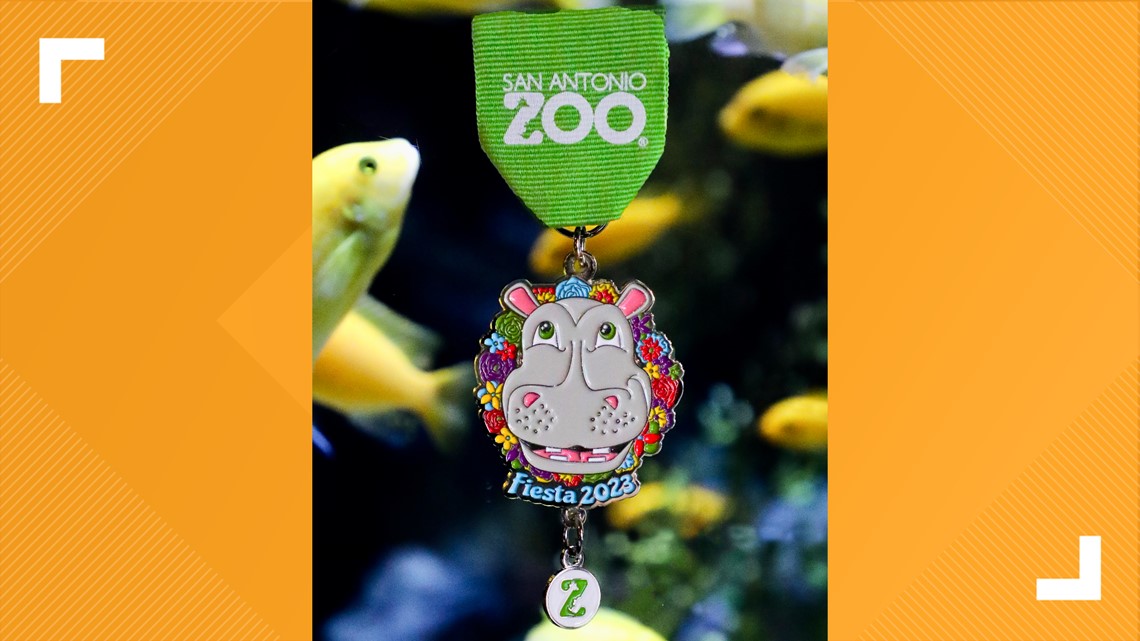 The world-famous hippo is once again the star of the show and the centerpiece for this year's design.
SAN ANTONIO — Everybody loves Timothy the Hippo at the San Antonio Zoo, so this year he is the centerpiece for their 2023 Fiesta Medal.
Anyhoo… the medal can be purchased at any zoo gift shop, the Train Depot in Brackenridge Park, and online while supplies last now through Fiesta – ¡VIVA!
Since going on the air in 1950, KENS 5 has strived to be the best, most trusted news and entertainment source for generations of San Antonians.
KENS 5 has brought numerous firsts to South Texas television, including being the first local station with a helicopter, the first with its own Doppler radar and the first to air a local morning news program.
Over the years, KENS 5 has worked to transform local news. Our cameras have been the lens bringing history into local viewers' homes. We're proud of our legacy as we serve San Antonians today.
Today, KENS 5 continues to set the standard in local broadcasting and is recognized by its peers for excellence and innovation. The KENS 5 News team focuses on stories that really matter to our community.