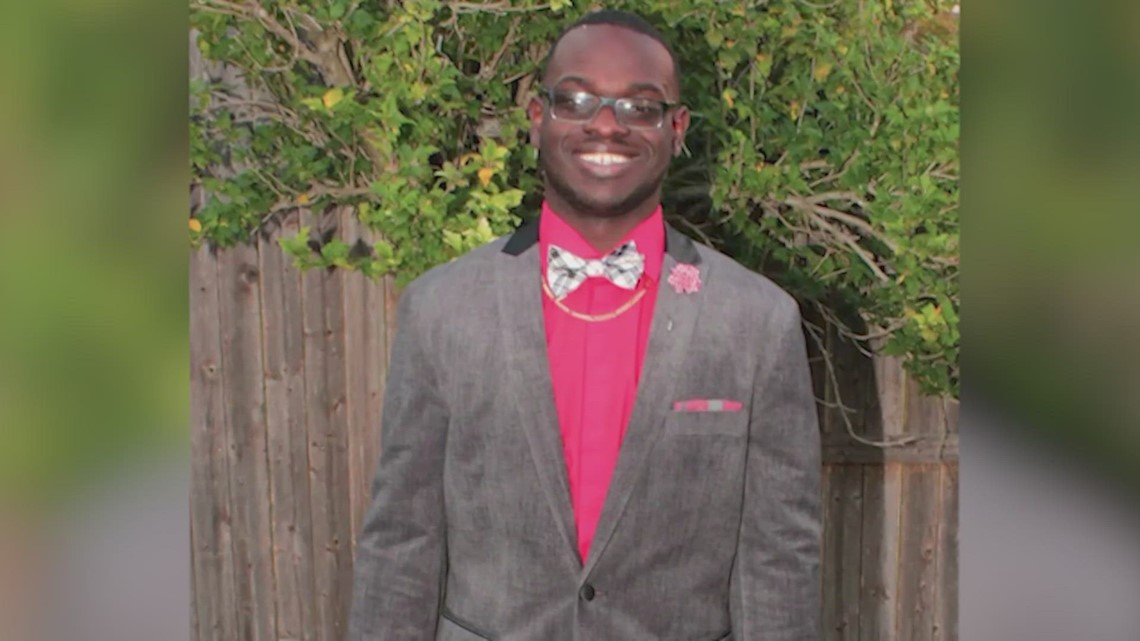 21-year-old Jerod Jeffrey was shot to death outside of an apartment complex in Schertz. Authorities have increased the reward for information from $5,000 to $10,000.
SCHERTZ, Texas — A family's agonizing wait for justice continues.
Sunday marked two years since Jerod Jeffrey, affectionately called "JJ," was murdered. The 21-year-old man was found shot to death in a gray sedan at the Sycamore Creek Apartments in Schertz.
Junel Jeffrey-Kim says her nephew was a kindhearted person.
"He wanted to get married, he wanted to have kids, he wanted to finish [college] and he wanted to take care of his mom," said Jeffrey-Kim. "I remember as a child, JJ used to sit in the back seat of my car and direct me on how to get around town. He was very trusting, loving and hardworking."
On March 12th, 2021, JJ's dreams were taken from him.
Jeffrey-Kim says her sister never recovered from the death of her only child.
"He was killed at her apartment complex," said Jeffrey-Kim with tears in her eyes. "So, she couldn't ever go back there. It was so devastating, she had to leave Texas. It destroyed us."
Two years after JJ was killed, the family is still wondering 'Why?'
"It would feel better to know why they did this because we have no idea," said Jeffrey-Kim. "All we know is one day he was here, and the next day he was gone. I never thought it would take this long [to get answers]. Someone has information that can get this person off the street, because keep in mind, this person is a risk factor to anyone that they encounter. I also encourage whoever did this to step up to the mic and let us know who you are. If you were bold enough to do this, then you need to come and face your stripes."
As a woman of faith, Jeffrey-Kim believes JJ's killer will be caught.
"I am not too big to say when we need help," she said. "We need help."
"I know that the Schertz police are doing everything in their power to find JJ's murderer," said Jeffrey-Kim. "Knowing that another case from back then was closed, that does give me hope. Trust and believe I have all the faith in the world that we will get justice for JJ and we will find his killer. A person like that doesn't deserve to breathe and live in freedom like the rest of us."
Authorities are now offering up to $10,000 for any information leading to an arrest in JJ's case. Tips can be given to the Guadalupe Crime Stoppers at 877-403-8477. You can also contact Detective Sergeant Trevino with the Schertz Police Department at 210-619-1200.
Jeffrey-Kim says prayers are also greatly appreciated.
[embedded content]