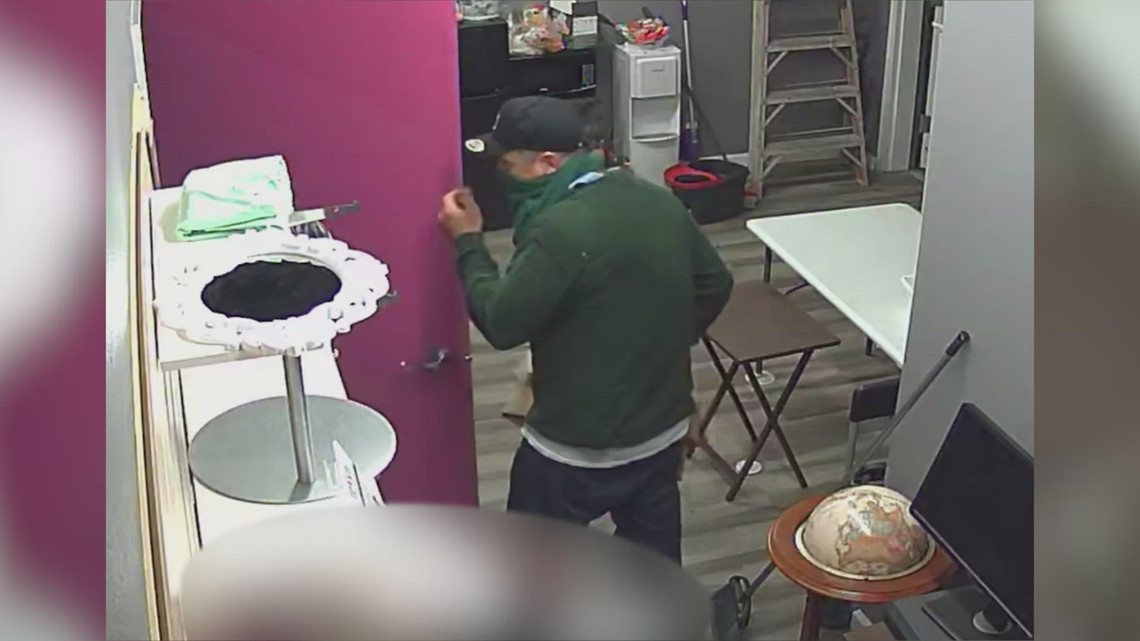 SAN ANTONIO — A San Antonio store is asking for help in catching a man that broke into their shop.
Love Shack Boutique said on Tuesday night that a man broke into their store, located on Potranco Road on the west side.
The suspect reportedly parked near the back entrance, broke through the back door and stole several products.
The store posted pictures on their Facebook page that you can view here.
The owner also said the man was driving a grey Ford F-150 with two different colored rims on the driver's side.
KENS 5 reached out to the San Antonio Police Department for more information. They said that officers arrived to the store after reports of a burglary alarm, but they didn't find anyone inside.
Authorities were able to get ahold of the owner who assisted in the investigation. The report said that the suspect damaged the door and stole several things, then took off.
This case is under investigation.
Original News Source

Running For Office? Conservative Campaign Management – Election Day Strategies!