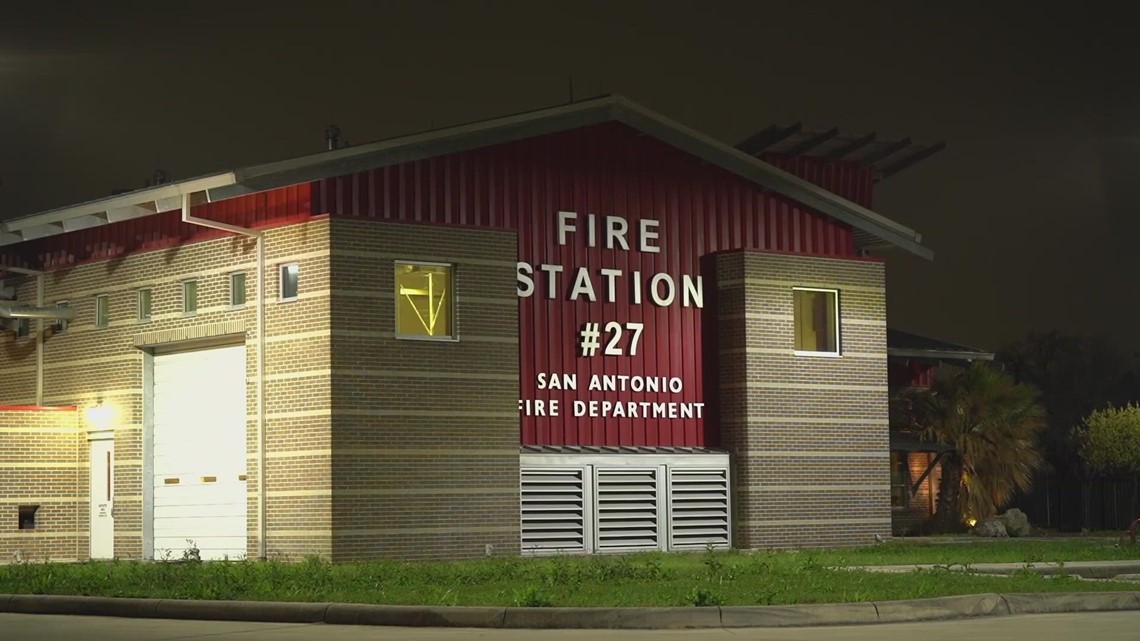 Two first responders sustained very minor injuries.
SAN ANTONIO — People who live and work near where San Antonio firefighters were shot at say police have scoured the neighborhood, asking everyone if they have surveillance video of the brazen attack.
The shooting scene on Bandera near Callaghan Road, was a frightening place to be around 2 a.m. on Sunday.
Firefighters were at a strip center responding to a medical call when they were caught in the middle of a violent situation.
Fire department spokesman Woody Woodward said someone drove up to the crew on Engine 23 and said they were being followed.
"An argument ensued between the occupants of the vehicles. The crew then heard gunfire from those vehicles and proceeded to take cover," Woodward said, adding it does not appear that the firefighters were the intended target.
Radio traffic indicated that when the bullets were flying, the firefighters ducked for cover and then left the area.
Two firefighters sustained minor cuts and were treated on scene at their nearby fire station.
At the time, radio transmissions indicated the suspect vehicle was a silver Toyota truck, but on Monday, San Antonio police said they are not ready to confirm information about the wanted vehicle at this time, adding they expect it to be the focus of a Crime Stopper effort shortly.
Initially, police said if an arrest is made, the charge could be aggravated assault against a public servant.
Since going on the air in 1950, KENS 5 has strived to be the best, most trusted news and entertainment source for generations of San Antonians.
KENS 5 has brought numerous firsts to South Texas television, including being the first local station with a helicopter, the first with its own Doppler radar and the first to air a local morning news program.
Over the years, KENS 5 has worked to transform local news. Our cameras have been the lens bringing history into local viewers' homes. We're proud of our legacy as we serve San Antonians today.
Today, KENS 5 continues to set the standard in local broadcasting and is recognized by its peers for excellence and innovation. The KENS 5 News team focuses on stories that really matter to our community.