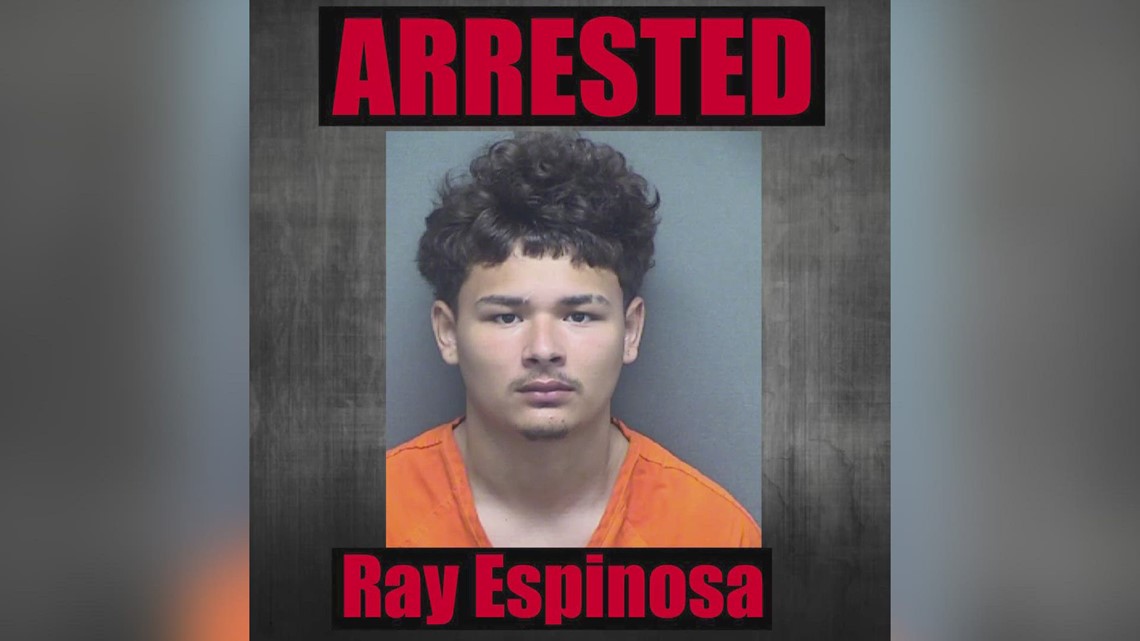 The suspect was already in jail for a separate incidents when he was charged.
SAN ANTONIO — A 17-year-old has been charged with capital murder for a deadly shooting that occurred in January, San Antonio police officials say.
The suspect, Ray Espinosa, is accused of killing 18-year-old Jonathan Heredia on Jan. 11, when authorities say Espinosa arranged a drug deal and planned to rob a group of teens. Heredia was set to graduate high school this semester, according to family.
When the victims arrived on Club House Boulevard, police say Espinosa pointed a gun and told them to get out of the car. Heredia fought back and tried to take his gun away when he was shot by Espinosa, killing him, according to investigators.
"He always looked out for everybody, especially his friends and family," Alejandro Heredia, Jonathan's brother, told KENS 5 in March when police were still looking for a suspect.
Jonathan also had dreams of starting a clothing line and skateboarding line, according to relatives. Alejandro said his brother would always skateboard at Pearsall Park.
"It was his home away from home," he said.
The Heredias are raising money to build a memorial at the park in Jonathan's memory. They are hoping to plant a tree alongside a bench.
Espinosa was already in jail on another charge when the warrant was signed, according to SAPD.
Original News Source

Running For Office? Conservative Campaign Management – Election Day Strategies!