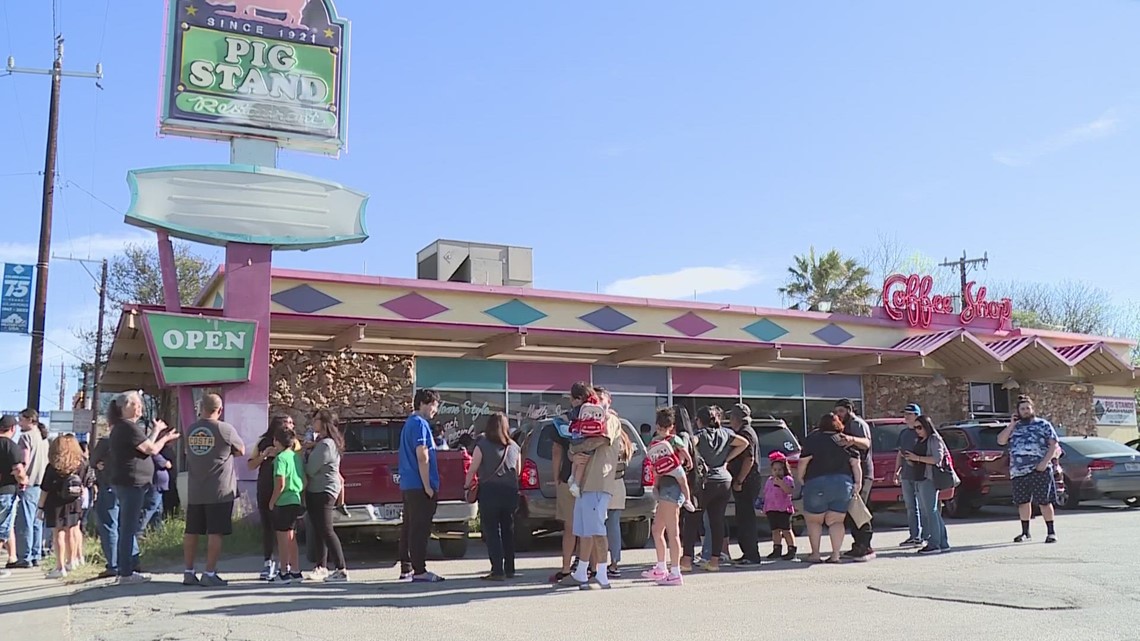 Owner Mary Ann Hill says she can no longer operate the iconic Pig Stand due to her health.
SAN ANTONIO — On Sunday, hundreds of people lined up to get a final taste of a different era. The iconic Pig Stand, located at the corner of Broadway and Casa Blanca, served its last hot cakes and famous pig sandwiches.
The historic diner opened in 1921, making it one of the first drive-in restaurants in Texas.
In an emotional interview with KENS 5, owner Mary Ann Hill said she had to sell the property because of her health.
"It's just time," said Hill, "and my doctor said it's time."
Hill started as a waitress in the 60s. When the previous owners decided to close, she revived the business with some financial help.
"I took over the business in 2007," said Hill. "Customers were begging me to try. I even had people who cried outside, and it touched my heart because I was already looking at another job. I got that chance [from God], and I had a customer who helped me with the money to re-open."
Sunday was bittersweet for Hill and longtime patrons.
"I feel very sad," said Hill. "I look around at all these people, and I feel appreciated. I feel so loved by my family and my Pig Stand family, and I I hope I made them feel the same way."
Customers shared many nostalgic stories with KENS 5.
The Pig Stand made it through 18 presidents, WWII, the moon landing, and the invention of TV and computers.
Several keepsakes will be auctioned off at the Pig Stand on Saturday, April 1. You can find updates on the diner's Facebook page.
[embedded content]